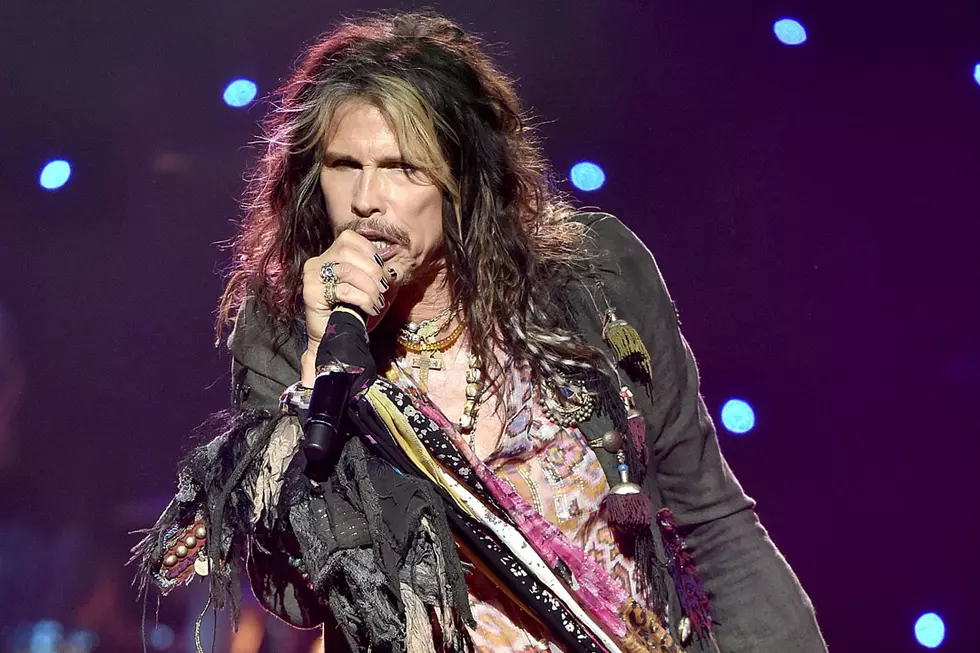 Listen to Steven Tyler's New Single 'Red, White and You'
Theo Wargo, Getty Images
Eight months after the release of "Love Is Your Name," Steven Tyler is giving us another taste of his upcoming country album. You can listen to the second single, "Red, White & You" (which includes a couple Tom Petty references), above.
The track, which his record company describes as an "American uptempo country anthem," was produced by Tyler and Dann Huff, who fronted the rock band Giant in the '90s (they had a minor hit in 1990 with "I'll See You in My Dreams"). Over the past couple of decades, Huff has carved out a name for himself in Nashville, first as a session guitarist and then a producer for such acts as Faith Hill, Rascal Flatts and Keith Urban.
Tyler has been in Nashville working on the record for nearly a year, though Aerosmith's summer tour delayed things a bit. As of now, there's no official release date for the still-untitled album, but in September Tyler expressed a desire to have it out around February .
Right now, Tyler has only a couple of shows on his calendar: both at the Avalon Ballroom in Niagara Falls, Ontario, on March 29 and 31. He is expected to announce a full-fledged tour to promote the album.
Even though Tyler said that his bandmates probably weren't happy with his decision to strike out on his own, they've been more-or-less supportive. "He wanted to do this creative exercise of going and making an album, and I can't blame him for wanting to do it," Tom Hamilton said. "Joe [Perry]'s done it before, I'd love to do it someday. Why be angry about it?" Brad Whitford, on the other hand, said that he hoped it was a hit, but he was upset that it left Aerosmith with nothing to do as a band until their South American tour in the fall.
Aerosmith Albums, Ranked Worst to Best
More From Ultimate Classic Rock