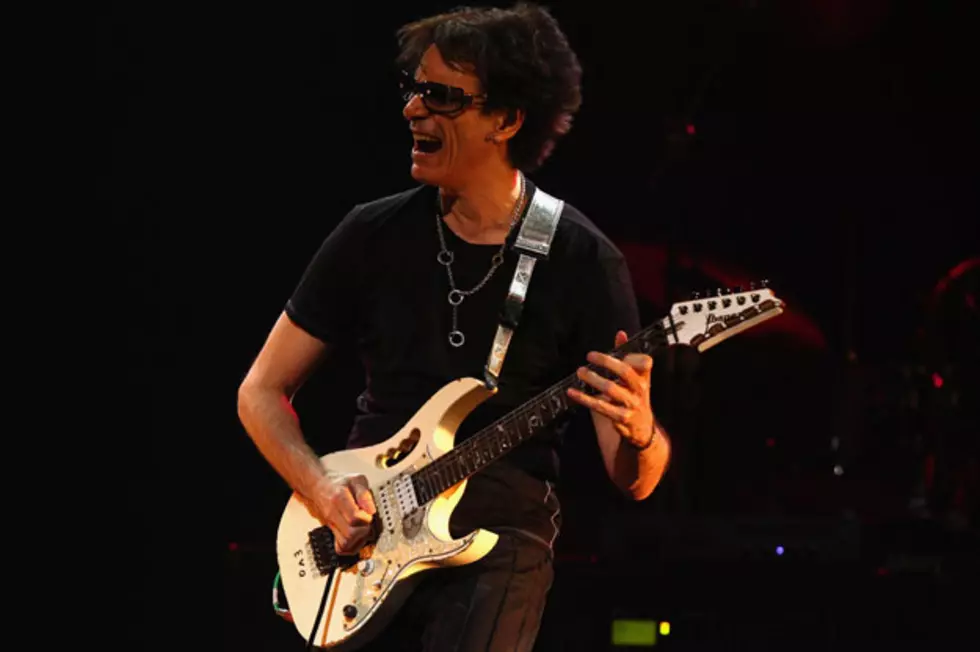 Steve Vai Says He'd Like to Collaborate With 'Family Guy' Creator Seth McFarlane
Steve Vai was taught by Joe Satriani, played in Frank Zappa's band and calls rock legends like Led Zeppelin and Queen major influences. When the Big 100.3 in Washington D.C. asked Vai who he'd like to collaborate with, the guitarist named a major player ... in animation. 
In a recent radio interview, Vai tells Lisa Berigan he'd like to work with 'Family Guy' and 'Ted' creator Seth McFarlane. "I just think that that guy is so brilliant and crazy, that I wonder how he would produce a rock track," Vai says in part two of a two part interview that can be heard here and here.
The wide-ranging interview covered his influences, favorite guitar riffs and instrumentals (Led Zeppelin's 'Black Dog' and Santana's 'Europa') and his new album 'The Story of Light,' which is available on Aug. 14. It's the second of an operatic trilogy.
Vai says the album tells part of a story, but not necessarily in a linear way. When the final album is released, he says he'll package a box set that puts it all together and includes additional lyrics. "But in the meantime, it's just really good rockin' guitar music that I think some people will really enjoy."
As previously reported, Aimee Mann sings on a song called 'No More Amsterdam' and 'The Voice' contestant Beverly McClellan sings on 'John the Revelator.' The other ten songs are instrumentals.
More From Ultimate Classic Rock