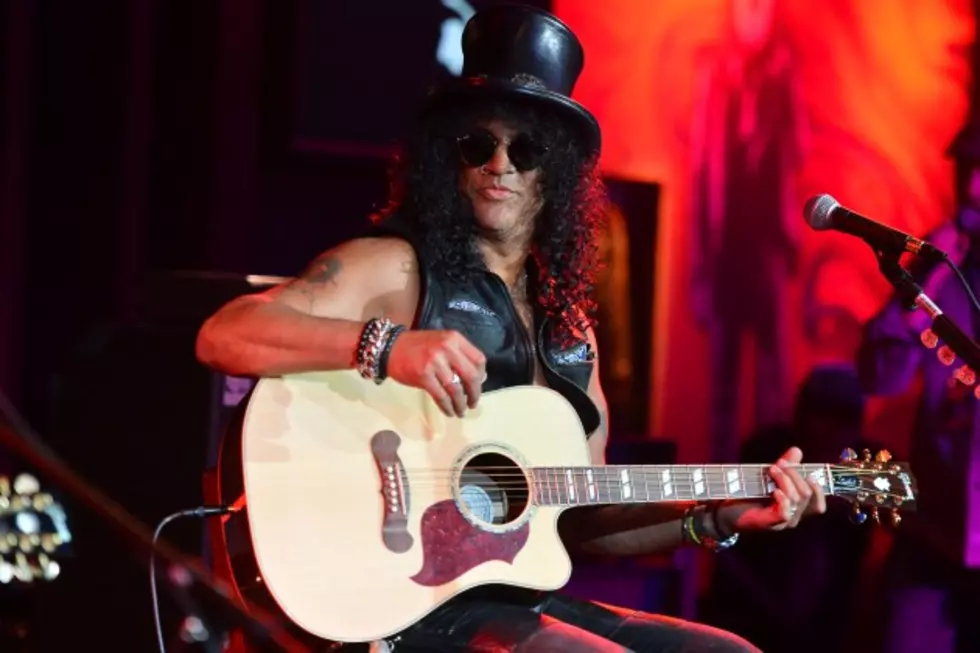 Slash Refuses to Work With Scott Weiland Again
Frazer Harrison, Getty Images
If Slash ever decides to give up his solo career and get back with Velvet Revolver, it will have to be with a different lead singer. In a new interview, the guitarist shut the door on any plans to work again with Scott Weiland, who, in November, expressed a desire to work with the ex-Guns N' Roses musicians again.
"Scott is completely speaking out of his ass [about the VR reunion]," he told Classic Rock. "Nobody at this end has had any conversations with Scott on this subject, except maybe Dave Kushner, because he was the only one in the band who was really close to him. And all things considered, we don't have a good professional relationship with Scott.
Since firing Weiland in 2008 due to his recurring personal problems, Velvet Revolver has more or less been on hiatus, with its members engaged in other projects. They have considered other lead singers, including Jimmy Gnecco of Ours and Slipknot's Corey Taylor, but have not been able to find a suitable replacement for various reasons.
Still, Slash, ironically, echoed Axl Rose's sentiments, if not words, when he made it clear that Weiland was out of the picture for good. "I don't even want to give him this attention, to tell you the truth," he continued,"Even if I didn't have my solo thing going on, I still wouldn't work with him."
More From Ultimate Classic Rock