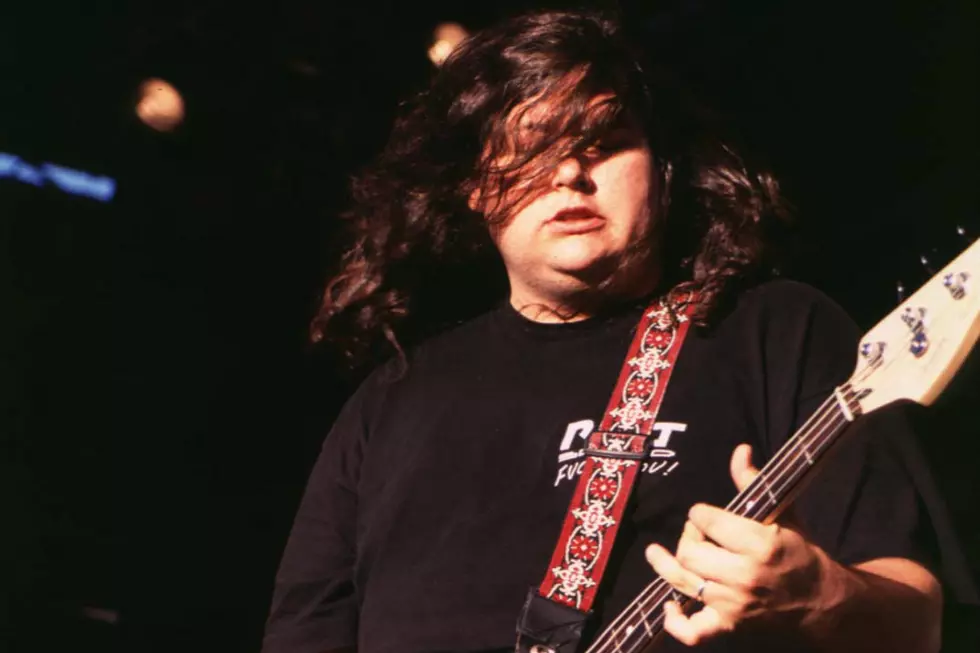 Screaming Trees Co-Founding Bassist Van Conner Dead at 55
Steve Eichner, WireImage
Van Conner, co-founding bassist of alternative rock band Screaming Trees, has died at 55.
Conner's brother and bandmate, Gary Lee Conner, shared the news in a social media statement. "Van Conner, bassist and songwriter of Screaming Trees, died last night of an extended illness at 55," he wrote. "It was pneumonia that got him in the end. He was one of the closest friends I ever had, and I loved him immensely. I will miss him forever and ever and ever."
Born in 1967 in Apple Valley, Calif., and raised in Ellensburg, Wash., Conner formed the band Explosive Generation in high school with his brother, who played guitar, and drummer Mark Pickerel. The trio soon recruited singer Mark Lanegan and renamed itself Screaming Trees. The quartet released several albums on independent labels throughout the late '80s, blending hard rock and neo-psychedelia to become progenitors of the Seattle sound along with bands like Melvins, Mudhoney and Green River.
Screaming Trees signed with Epic Records in 1990, and their major-label debut, Uncle Anesthesia, arrived the following year, spawning the Top 40 alternative radio hit "Bed of Roses." Its follow-up, 1992's Sweet Oblivion, became the band's first Billboard 200 entry, peaking at No. 141 and yielding the No. 5 alt-radio hit "Nearly Lost You" and the Top 40 "Dollar Bill." After a four-year gap, the band issued Dust in 1996, going on an extended hiatus after its supporting tour and officially disbanding in 2000. A shelved follow-up to Dust arrived in 2011 under the name Last Words: The Final Recordings.
Conner also toured briefly with Dinosaur Jr. in the '90s, and following the dissolution of Screaming Trees, he formed several other alt-rock bands, including Gardener and Musk Ox. The bassist's death comes less than a year after Lanegan died at age 57.
In Memoriam: 2022 Deaths
A look at those we've lost.
More From Ultimate Classic Rock