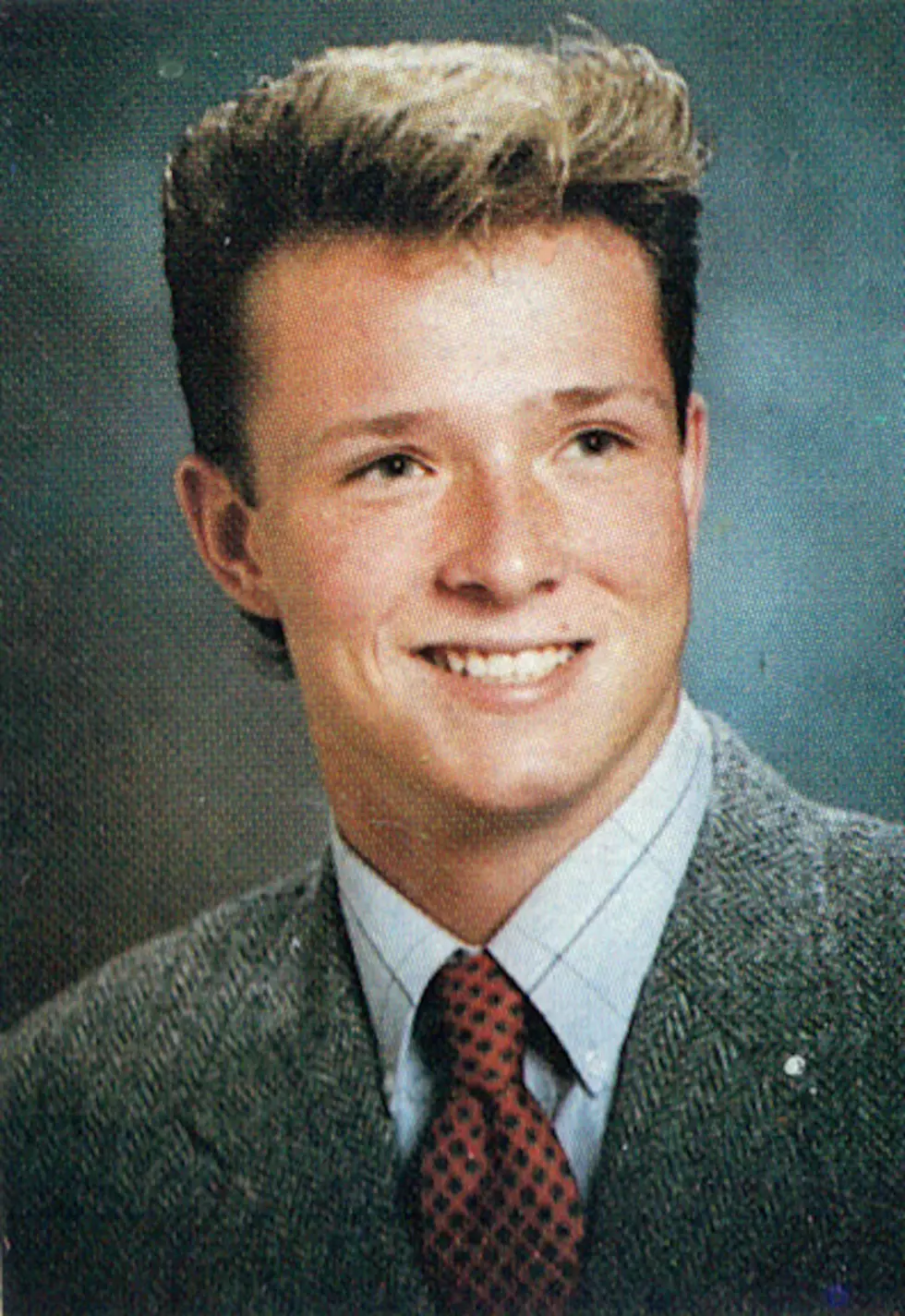 Scott Weiland's High School Photos Reveal a Jock Who Also Loved Choir
Edison High School
But before all of that rock-star excess, high school yearbook photos reveal Weiland as a typical teenager in Southern California – a jock who also enjoyed his time spent in choir.
Prior to meeting bassist and eventual Stone Temple Pilots bandmate Robert DeLeo at a 1986 Black Flag concert in Long Beach, Calif., Weiland was a student at Edison High School in nearby Huntington Beach, graduating that same year. Weiland had been born in Santa Cruz in 1967, moved to Ohio as a child, and returned to California as teenager.
As the yearbooks attest, Weiland was a fresh-faced, popular kid who played football and volleyball, wrestled, sang in both the Men's Choir and the Accapella Choir and was a homecoming King of Courts nominee. He was also apparently known by the nickname "Wyner."
Artistic greatness still awaited Scott Weiland. But even back then, the Class of '86 graduate already seemed to be a bit of a rock star, a solid kid who left behind a well-remembered legacy.
He was buried on Dec. 10 at the Hollywood Forever Cemetery in Los Angeles, after dying of cardiac arrest in Bloomington, Minn., after an appearance with the Wildabouts. Weiland's personal manager discovered the 48-year-old unresponsive in a tour-bus bedroom. A mix of both prescription and illegal drugs was found on board.
The Top 100 Rock Albums of the '90s
More From Ultimate Classic Rock