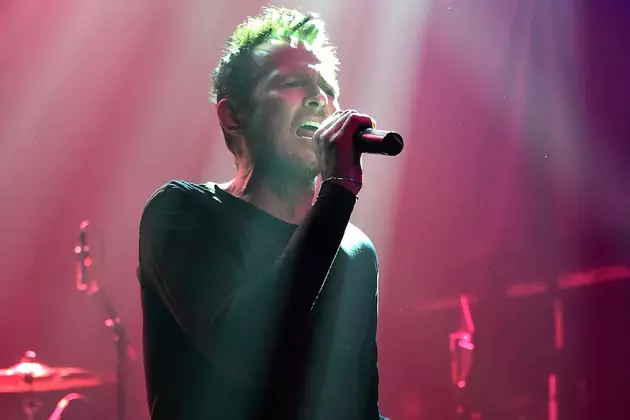 Scott Weiland Is Laid to Rest
Trey Wargo, Getty Images
"It was filled with love and funny beautiful stories about Scott," Susan McKagan, wife of Weiland bandmate Duff McKagan, said of the service. Her touching tribute, in which she recalled befriending a couple who had met a Velvet Revolver show, was joined by another from Chris Kushner, wife of Velvet Revolver's Dave Kushner.
Weiland died of cardiac arrest on Dec. 3 at a tour stop in Bloomington, Minn., with the Wildabouts. His personal manager discovered the 48-year-old singer unresponsive in a tour bus bedroom; he'd gone to check after Weiland's wife Jamie said she couldn't get in contact with her husband. A police report obtained by Rolling Stone magazine characterized his death as "a possible overdose."
A mix of both prescription and illegal drugs was found on board. Authorities said powder found elsewhere the bus tested positive for cocaine, and led to the arrest of bassist Tommy Black. "Located in the bedroom in plain view was an unknown white substance packaged in baggies," the police report states. "The packaging is common with the way narcotics are packaged." Also present were opiates, sleeping pills, Viagra, medication to treat bipolar and schizophrenic symptoms and what was described as a "green leafy substance."
A toxicology report detailing which, if any, of these myriad substances was in Weiland's system is expected to take four to eight weeks to complete. There has been no confirmation thus far on his precise cause of death.
Weiland led Stone Temple Pilots through six studio projects over two stints in 1989–2002 and 2008–2013, four of them platinum smashes. He had a two-album turn with Velvet Revolver, featuring Guns N' Roses veterans Slash, McKagan and Matt Sorum, between 2003–08.
The Top 100 Rock Albums of the '90s
More From Ultimate Classic Rock