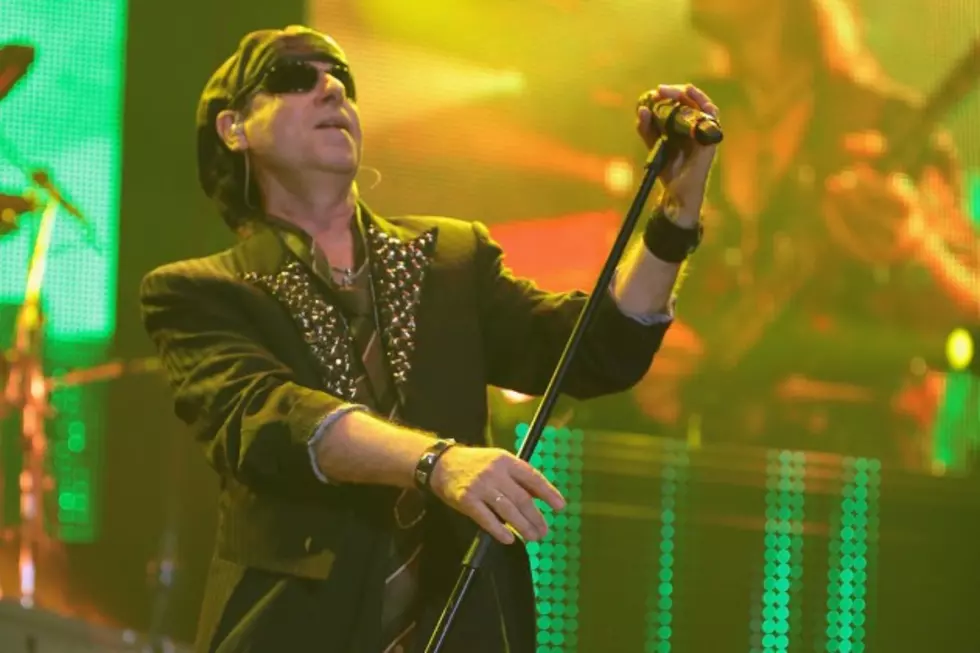 Scorpions Announce North American Tour
Dominik Bindl, Getty Images
The Scorpions' 50th anniversary tour will bring them to North America in September. The new dates begin in Boston and continue through a total of 11 cities before closing on Oct. 2 in Los Angeles.
A complete list of the Scorpions announced North American dates and cities can be found below.
The Scorpions, who've been busy since putting aside retirement plans, are touring in support of the just-released album Return to Forever, which reunites the band with Sting of the Tail producers Mikael Nord Andersson and Martin Hansen. The group recorded 19 new songs in a flurry of activity. Twelve made the standard edition of Return to Forever; the deluxe edition boasts 16.
The band also released a series of behind-the-scenes clips and song previews as excitement grew for their first original project in five years. Up next is a video, only available in select countries, for the song "We Built This House."
"In the end, it tells our story," frontman Klaus Meine has said of the track. "We've built this house called Scorpions brick by brick and often quite arduously. From the first days in Hannover, the first concerts abroad, until this very day. We've weathered severe storms, but the house withstood everything, turned out to be wheatherproof and stable. However, building the house was never just cumbersome, but joyful as well. The joy of music, the joy of having experienced and still experiencing it all, the joy of -- and the thankfulness for -- the fans' affection."
Scorpions 2015 North American Tour
9/10 - Boston, MA
9/12 - Brooklyn, NY
9/13 - Gilford, NH
9/18 - Toronto, ON
9/19 - Montreal, QC
9/22 - Columbus, OH
9/23 - Cleveland, OH
9/25 - Windsor, ON
9/26 - Chicago, IL
10/1 - San Jose, CA
10/2 - Los Angeles, CA
Rock and Roll Hall of Fame's 10 Worst Snubs
More From Ultimate Classic Rock