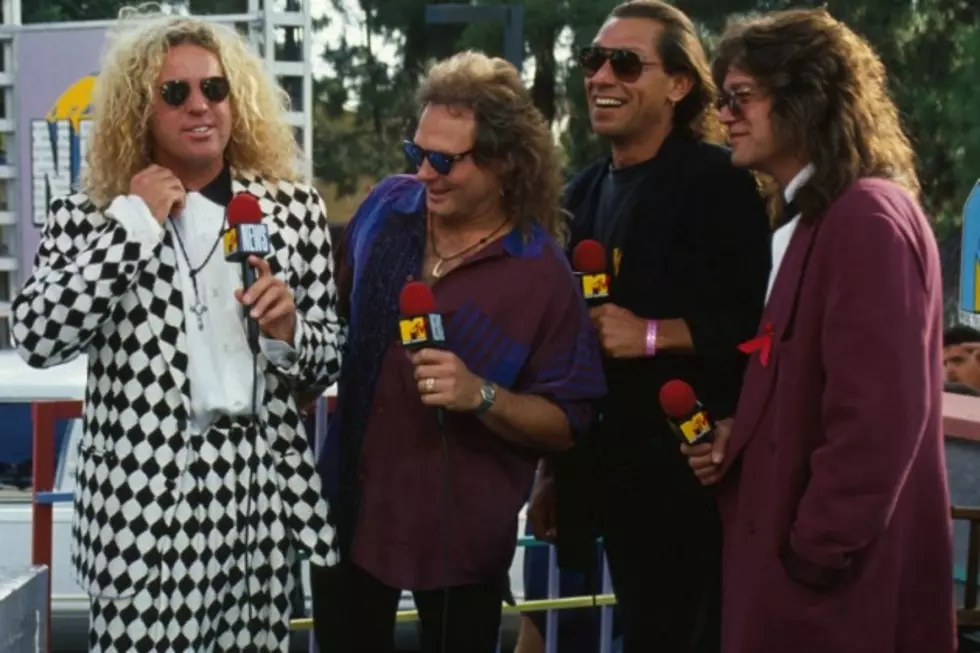 Sammy Hagar Claims Van Halen Are Trying to Prevent Him From Performing Songs They Wrote Together
Frank Micelotta, Hulton Archive / Getty Images
Sammy Hagar's latest band, the Circle, delivers a hit-studded live show that offers classic cuts from throughout his career — but he claims Alex and Eddie Van Halen would love to prevent him from performing the songs they wrote and recorded together during his stint in Van Halen.
Hagar made his surprising claim during an appearance on Eddie Trunk's podcast (which you can hear below), after affirming Trunk's observation that since Van Halen have stopped playing their hit from Hagar's era, he and Circle bassist Michael Anthony are the only ones keeping the songs in front of audiences.
"I feel obligated, because listen — we sold 40 million, 47 million records, whatever it was together. We had all those Number Ones. Those are great songs," agrees Hagar. "'Right Now.' 'When It's Love.' 'Finish What Ya Started.' ... These are great songs that need to be played for the people that supported it during the era, and it actually irritates me when those guys try to act like it never happened."
In fact, Hagar claims his former bandmates have taken things a step further. "Eddie and Alex Van Halen are trying to stop me from even being able to play those songs," he adds. "They have had attorneys and people say 'No, he can't play them.' Sometimes you need permission to play something, like on TV and stuff, and they say no. They'll actually fight legally to try and stop me, and I'm going crazy."
Joking that he had to suppress some violent urges when he heard the news, Hagar promises he isn't agreeing to the Van Halens' demands. "I've hired an attorney and I'm gonna fight these guys to the end," he insists. "Those are my songs! I wrote every lyric and every frickin' melody on every one of those songs, and for those guys to say I can't sing my own songs ... oh my God, I'm going crazy."
As Trunk quickly points out, the Van Halens wouldn't have much of a legal leg to stand on if they really did end up in court with Hagar — but Hagar claims this is really more about creating a cumbersome hassle than winning a legal battle. And sometimes it works, as Hagar says it did during his recent appearance on Live from Daryl's House.
"Daryl wanted to do 'Why Can't This Be Love' and 'Finish What Ya Started,' and their attorney said no and put out a cease and desist thing, so the network goes, 'Well, we don't have time to get in a lawsuit and find out who's right or who's wrong. We just can't do the songs.' It's just stupid and childish."
On a lighter note, Trunk suggests that Circle drummer Jason Bonham might be able to use his family connection to Led Zeppelin in order to facilitate some sort of project between himself, Hagar, and Zep vets Jimmy Page and John Paul Jones — an idea that Hagar, unsurprisingly, is more than willing to entertain. "I would do it in a second," he laughs. "Are you kidding me?"
See Sammy Hagar and Other Rockers in the Top 100 Albums of the '90s
You Think You Know Sammy Hagar?
More From Ultimate Classic Rock