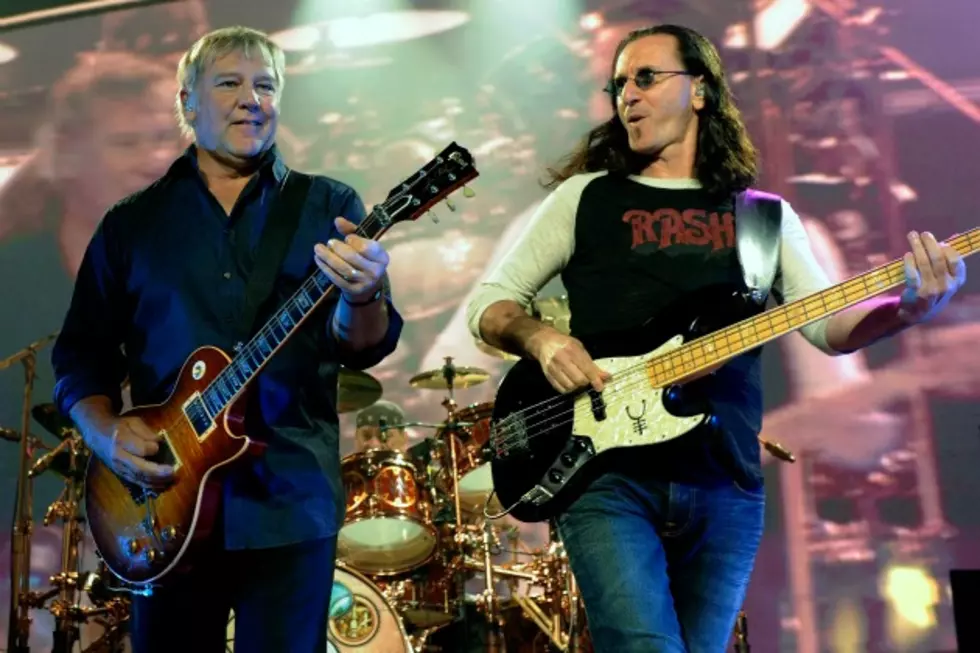 Rush Add 15 Dates to 2013 Clockwork Angels Tour
Ethan Miller, Getty Images
According to Newton's law, bodies in motion tend to stay in motion -- and that also applies to Canadian power trios, as evidenced by Rush's decision to add another 15 dates to its already-extended Clockwork Angels tour.
It was just a little over a month ago that the band added nine North American shows to the tour, and now we've received word that they're going to be visiting even more cities; in fact, their trek will now keep them on the road in the U.S. throughout June, July, and early August. It's all part of a busy globetrotting run that will see them kicking off their spring tour in Austin, Texas on April 23, heading to Europe in mid-May, then returning to the States on June 21, when the tour touches down in Hershey, Pa.
Pre-sales for select markets on the tour have already begun, so if you're interested in catching the band in concert this summer, don't delay -- check out the complete list of dates below and plan accordingly.
Rush North American Clockwork Angels Tour
4/23 - Austin, Texas
4/26 - Ft. Lauderdale, Fla.
4/28 - Orlando, Fla.
5/01 - Nashville, Tenn.
5/03 - Raleigh, N.C.
5/05 - Virginia Beach, Va.
5/07 - Baltimore, Md.
5/09 - Uncasville, Ct.
5/11 - Atlantic City, N.J.
6/21 - Hershey, Pa.
6/23 - Wantagh, N.Y.
6/25 - Saratoga, N.Y.
6/28 - Chicago, Ill.
6/30 - Grand Rapids, Mich.
7/02 - Cincinnati, Ohio
7/04 - Milwaukee, Wis.
7/06 - Hamilton, Ontario
7/12 - Halifax, Nova Scotia
7/24 - Calgary, Alberta
7/26 - Vancouver, British Columbia
7/28 - Portland, Ore.
7/31 - Salt Lake City, Utah
08/2 - Denver, Colo.
08/4 - Kansas City, Mo.
More From Ultimate Classic Rock