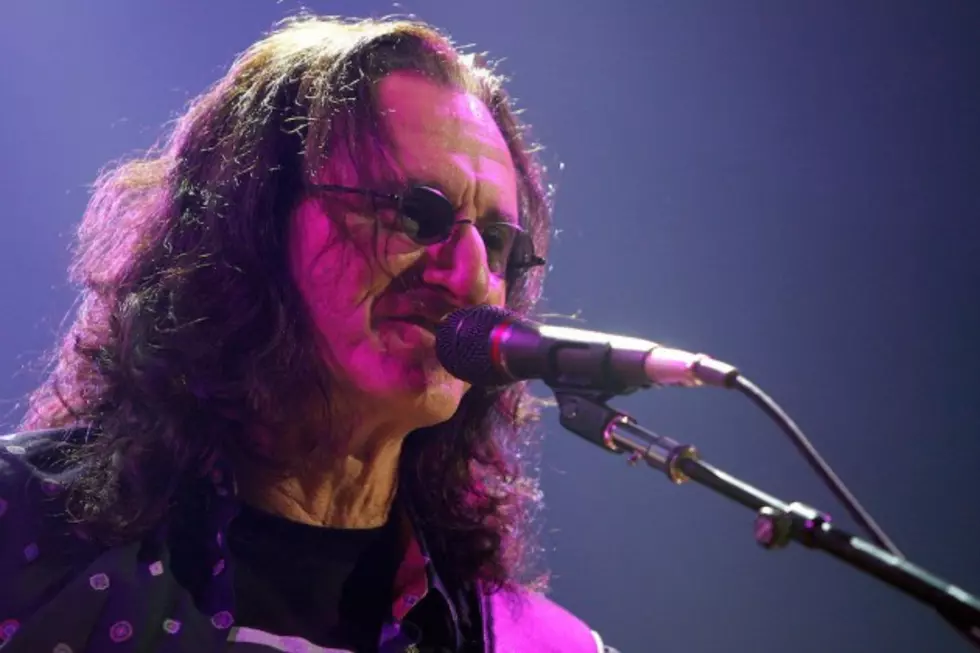 Rush Manager Weighs Odds That This Is the Band's Final Tour: 'Somewhere Between Possible and Probable'
Mike Lawrie, Getty Images
Rush have been such road warriors throughout their career that it's tempting to add a grain of salt to their prediction that the band's upcoming 40th anniversary shows will serve as their "last major tour," but according to their longtime manager, it really might be true.
The subject came up during a lengthy and fascinating interview with CelebrityAccess, which found manager Ray Danniels discussing everything from the band's early days to his brief stint representing Van Halen. The whole thing is well worth a read, but for those interested in Rush's future, the most interesting bit might be Danniels' prognostication regarding their numbered days as a full-fledged touring act.
"Somewhere between possible and probable," said Danniels when asked to predict whether this is actually Rush's last major tour. "There are some of us who would keep going forever, and there are some of us who wouldn't. So it's a process of working that out. And what somebody thinks today may not be what they think in a month."
Conceding it's "possible" that the band members may find themselves reinfected by the live performance bug after the tour ends, Danniels went on to point out that age is definitely a factor.
"I am probably not going to be able to get a band full of 65-year-olds out again on the road — which is what would happen next time with any potential tour — they all would be 65-ish," he continued. "[Neil Peart] is as much an athlete as he is a musician, but with these two-and-a-half- and three-hour-length sets, I don't know if it's possible to keep up with that demand. And they each want to go out on top in every single way."
As fans will recall, it isn't just the physical demands that trouble Peart; before the R40 dates were announced, he admitted to being "of two minds" about spending more time on the road, saying he feels the need to devote more time to his 5-year-old daughter.
"I've been doing this for 40 years — I know how to compartmentalize, and I can stand missing her, but I can't stand her missing me and it's painful and impossible to understand for her," Peart pointed out. "How can a small child process that? And there's the guilt that comes with that — you feel guilty about it, of course. I'm causing pain."
See Rush and Other Rockers in the Top 100 Albums of the '70s
More From Ultimate Classic Rock