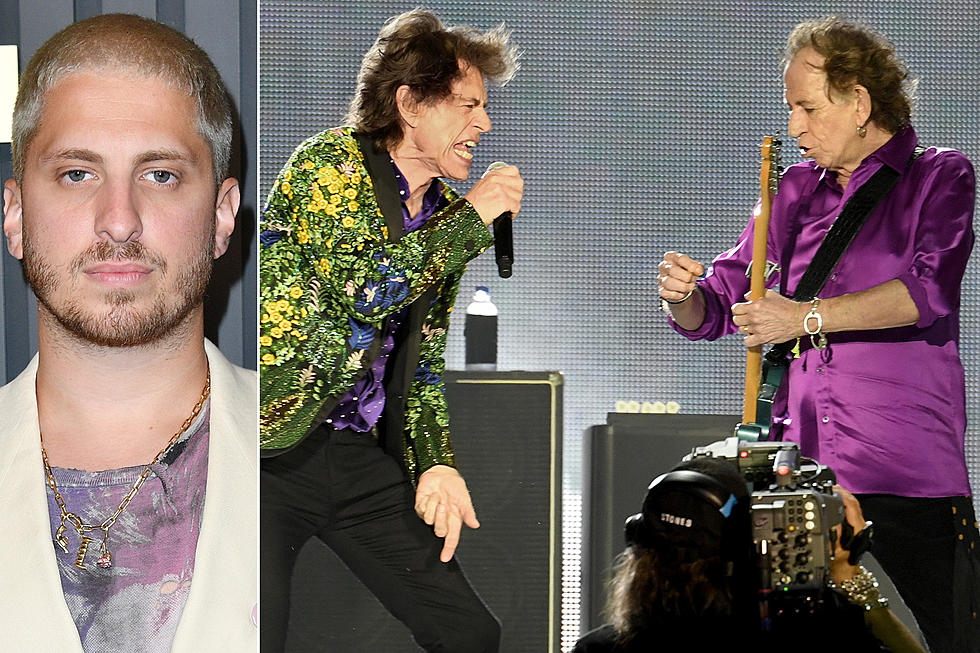 Andrew Watt Hopes Unfinished Rolling Stones Songs Form New LP
Allen Berezovsky / Kevin Winter, Getty Images
Andrew Watt discussed the possibility of the Rolling Stones releasing another new album after the just-released Hackney Diamonds, saying there was plenty of material left over from the sessions.
A total of 12 songs appear on the new album – three of which were co-written by Watt – but in a recent interview with Rolling Stone, he reported there had been several dozen candidates when the pre-production process began.
"We had 28, 29 songs on the list," he said of the month-long recording sessions of November 2022. "I decided I was going to sit in the live room with the band. That way, I could help with the arrangements as we were going. This is a performance-based record; this is live. That's why it speeds up and slows down and pushes and pulls – the only way the Stones should be."
READ MORE: Every Guest Star on the New Rolling Stones Album
He added: "Being out in the live room really helped me watch the performances and communicate with each musician face to face. I'd be able to go over to Keith or Mick and work through things as we were going."
Recalling an earlier try-out session, before he'd been confirmed as producer, he said: "To observe that band working through songs, making them better, getting them tighter … I truly didn't care if I was there just for a couple of hours and left; it still would have been the coolest experience of my life."
How Andrew Watt Co-Wrote Songs With Mick Jagger and Keith Richards
Watt confirmed it was a huge honor to see his name alongside the iconic Jagger–Richards banner in the songwriting credits. "It was just natural, man, nothing preconceived," he said. "Those guys are just super generous… There was a day where Mick and Keith came to the studio and we all started playing this riff; and Keith started playing these changes, and that's how 'Depending on You' came. It was a natural thing. That's why [I'm credited] on some of those songs but not others."
Listen to the Rolling Stones' 'Depending On You'
Asked about the possibility of another record – given that Hackney Diamonds arrived 18 years after the Stones' previous LP of original music – Watt said: "[T]hat will leave them at age 98 when they finish the next one!" More seriously, he added: "Listen, it's like Batman. If they put up the tongue in the air, I know where to show up and I will be there.
"My vote is for them to finish it. As a fan, they should finish it. It takes a lot to get everyone together, so hopefully it happens. And if not, I'm so proud of this one."
Rolling Stones Albums Ranked
Ready to journey through the past (darkly)? Check out Rolling Stones Albums Ranked Worst to Best.
Gallery Credit: Bryan Wawzenek
More From Ultimate Classic Rock