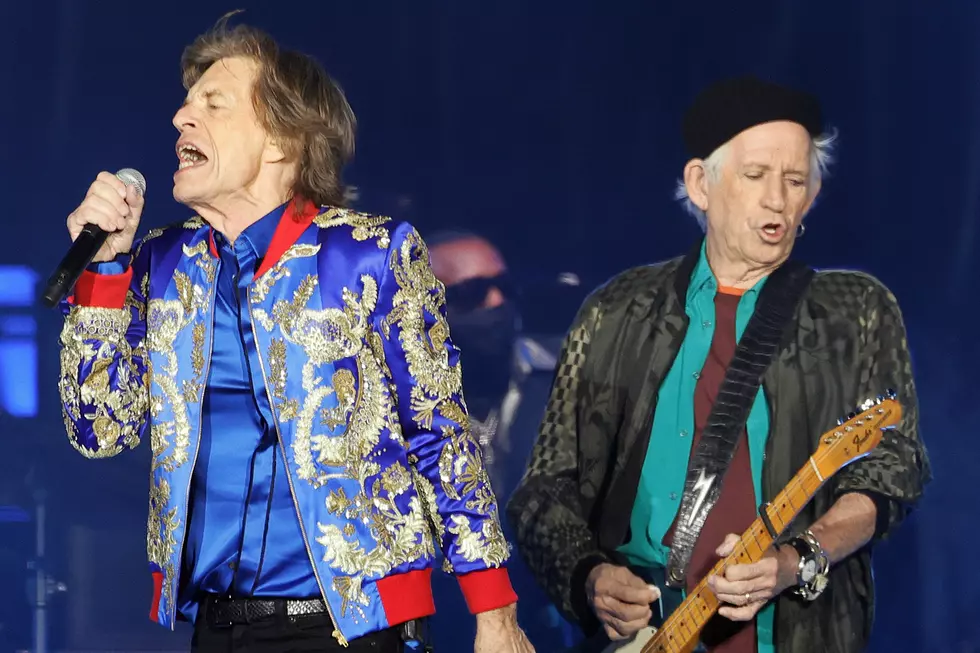 The Rolling Stones Sued Over 'Living in a Ghost Town'
Ethan Miller, Getty Images
A songwriter has launched a lawsuit against the Rolling Stones' Mick Jagger and Keith Richards, alleging that the band's 2020 standalone single "Living in a Ghost Town" was based on two of his own compositions.
In court papers filed in a New Orleans court on Friday (March 12), Sergio Garcia – who performs under the name Angelslang – said the Stones' track was based on "So Sorry" and "Seed of God," which he wrote in 2006 and 2007 respectively.
Billboard reported that the lawsuit said Jagger and Richards had "misappropriated many of the recognizable and key protected elements" from the older songs, adding that those elements included "vocal melodies, the chord progressions, the drum beat patterns, the harmonica parts, the electric bass line parts, the tempos, and other key signatures" from "So Sorry" and the "harmonic and chord progression and melody" from "Seed of God."
Garcia claimed that he'd given a demo CD to "an immediate family member" of Jagger, and that's how the band gained access to the music. "The immediate family member … confirmed receipt … to the plaintiff via e-mail, and expressed that the musical works of the plaintiff and its style was a sound the Rolling Stones would be interested in using," the lawsuit stated, although the email was not included in the paperwork.
"Defendants never paid plaintiff, nor secured the authorization for the use of 'So Sorry' and 'Seed of God,'" it continued. The Stones had not commented at time of writing.
Listen to the Rolling Stones' 'Living in a Ghost Town'
Listen to Angelslang's 'So Sorry'
The Best Rock Movie From Every Year
A look at the greatest biopics, documentaries, concert films and movies with awesome soundtracks.
Real-Life 'Spinal Tap' Stories: Rolling Stones
More From Ultimate Classic Rock