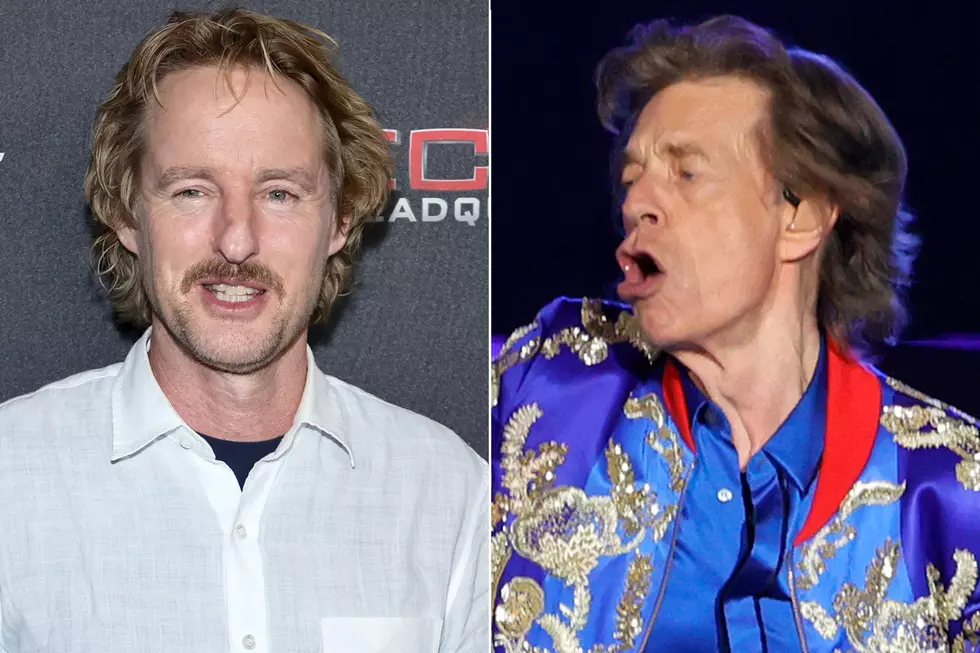 Rolling Stones Gave Owen Wilson Backstage Pass, Then Took It Back
Theo Wargo / Ethan Miller, Getty Images
Actor Owen Wilson accepted the blame for being asked to return a lifetime access-all-areas pass he had been given by the Rolling Stones just a few hours earlier.
He revealed that he had gone to see Mick Jagger and the band in Argentina, and due to personal connections, he found himself invited backstage. But as he revealed in a recent episode of The Late Late Show With James Corden, it didn't take long for things to go wrong.
Wilson said he and a friend were presented with "special laminates, kind of all-access, that were good for the rest of your life," and – quite naturally – he wanted to see exactly what "all-access" meant. "'I'm gonna walk over here and see if anybody stops me," he thought to himself. "And no one would stop me any place, and I ended up right at this place where I could look over and see Mick Jagger on the stage, right there."
That's when the problem arose. "All of a sudden he bolts during 'Jumpin' Jack Flash' and comes running down … it turns out where I was was part of the stage a little bit." Wilson "froze and tried to be inconspicuous," but that was near-impossible since he was dressed in white. "And then someone came running over [shouting], 'Get out of here! Move! You're not supposed to be here!'"
You can watch Wilson talk about the pass below.
Later that night Owen remembered thinking, "Oh, my gosh, that was kind of a gnarly experience." The following morning he received a call from the Stones' security people: "'Do you have that laminate?' 'Yes, I still have it.' 'OK, we're gonna come over and pick it up.'"
Despite the embarrassment, Wilson said he completely understood why he was in the wrong. "I get it – [Jagger] has a show to do. He doesn't need some bozo just cruising around, distracting him."
The Best Rock Movie From Every Year
A look at the greatest biopics, documentaries, concert films and movies with awesome soundtracks.
Real-Life 'Spinal Tap' Stories: Rolling Stones
More From Ultimate Classic Rock