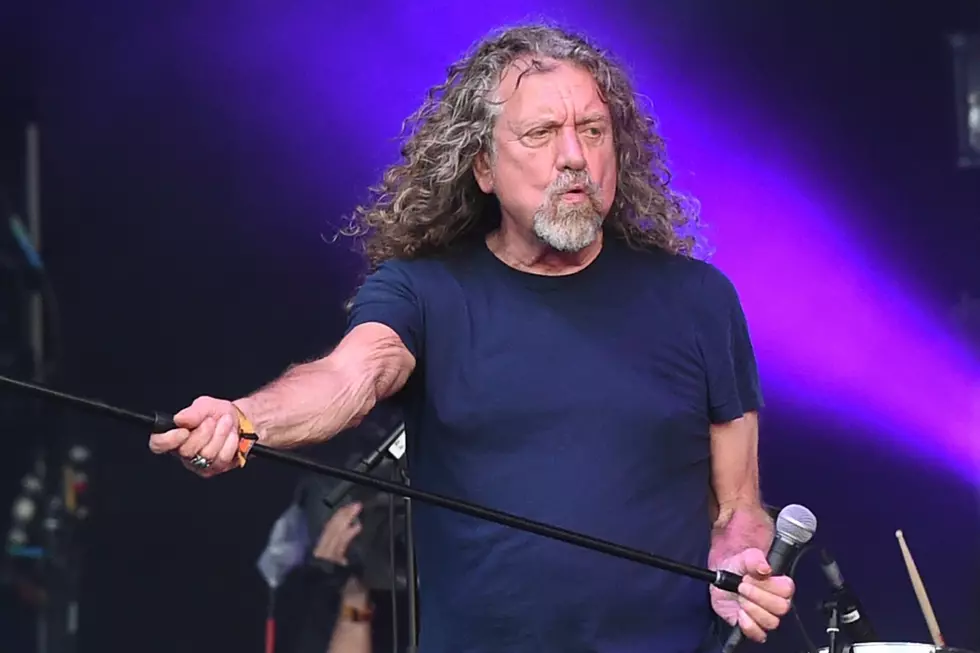 Robert Plant Discusses 'Kashmir' on Dan Rather's 'Big Interview'
Jason Merritt, Getty Images
Robert Plant will help kick off a new season of The Big Interview With Dan Rather next month, and the veteran newsman got him talking about where "Kashmir" ranks on the singer's personal list of best Led Zeppelin songs.
In a promo video for the upcoming seventh season of the show -- on which the host interviews some of the biggest names in entertainment -- Rather describes the similarities among the many musicians he's talked to. "They believe in the power of music, and also they believe that music is part of what unites us," he says.
But what music is at the forefront for Plant? It's not the first time he's talked about about how much he loves "Kashmir," the popular Zeppelin epic from the band's 1975 double LP Physical Graffiti. "It's one of my favorites," Plant wrote in the liner notes for the band's 1993 The Complete Studio Recordings box set. "That, 'All My Love' and 'In the Light' and two or three others really were the finest moments. But 'Kashmir' in particular. It was so positive, lyrically."
In an interview with Rolling Stone, Plant once said, "It's the quest, the travels and explorations that Page and I went on to far climes well off the beaten track. ... That, really, to me is the Zeppelin feel."
Plant, who released his last album, Carry Fire, in October, will kick off his tour in Raleigh, N.C., on Feb. 9. He'll be on the road through August. His Big Interview With Dan Rather episode will air on AXS TV on March 13 at 9PM ET. You can watch the teaser video above.
More From Ultimate Classic Rock