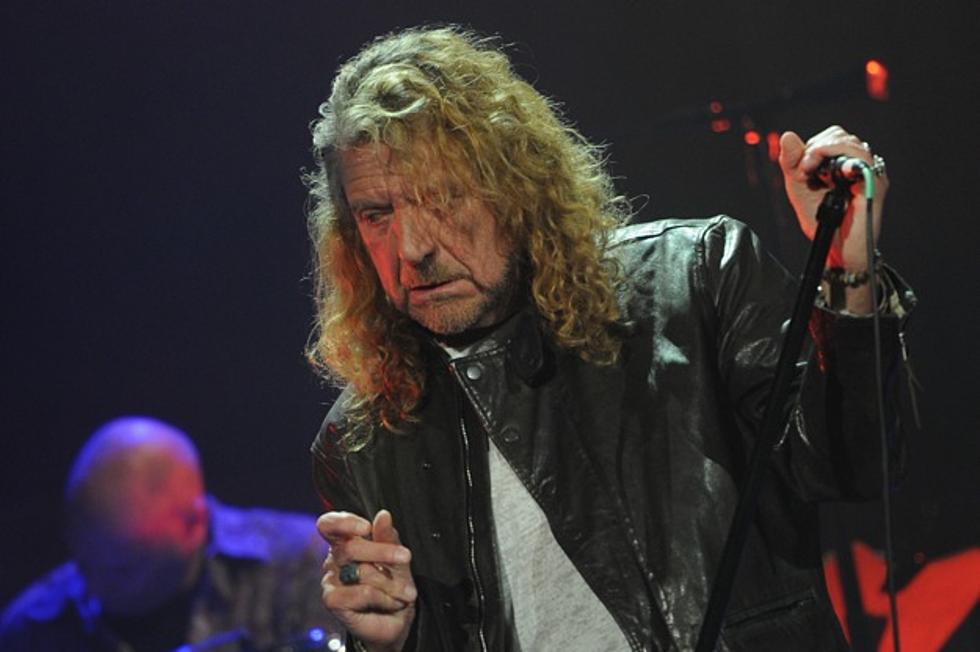 Robert Plant, Alfie Boe 'Song to the Siren' Clip Debuts
He sings just one line, and he doesn't even appear onscreen. But former Led Zeppelin singer Robert Plant certainly makes his presence felt in the video for English opera star Alfie Boe's new version of the Tim Buckley tune 'Song to the Siren.'
The no-frills clip shows close-up and medium-length shots of a bearded Boe singing the song while bathed in lights.
About 50 seconds in, Boe closes his mouth and gazes to the left as Plant's voice emerges. Plant sings the line that's supposed to be "Or should I lie with death my bride," but he twists bride into two syllables, and it actually sounds more like bay-in.
The Boe/Plant version of 'Song to the Siren' can be found on Boe's upcoming album, 'Alfie.' (Plant had previously recorded the often-covered song for his 2002 solo album, 'Dreamland.') A rep from Decca Records, Boe's label, said the singers are contemplating future collaborations and perhaps some concert dates.
Watch a Video Clip from Alfie Boe and Robert Plant's 'Song to the Siren'
More From Ultimate Classic Rock