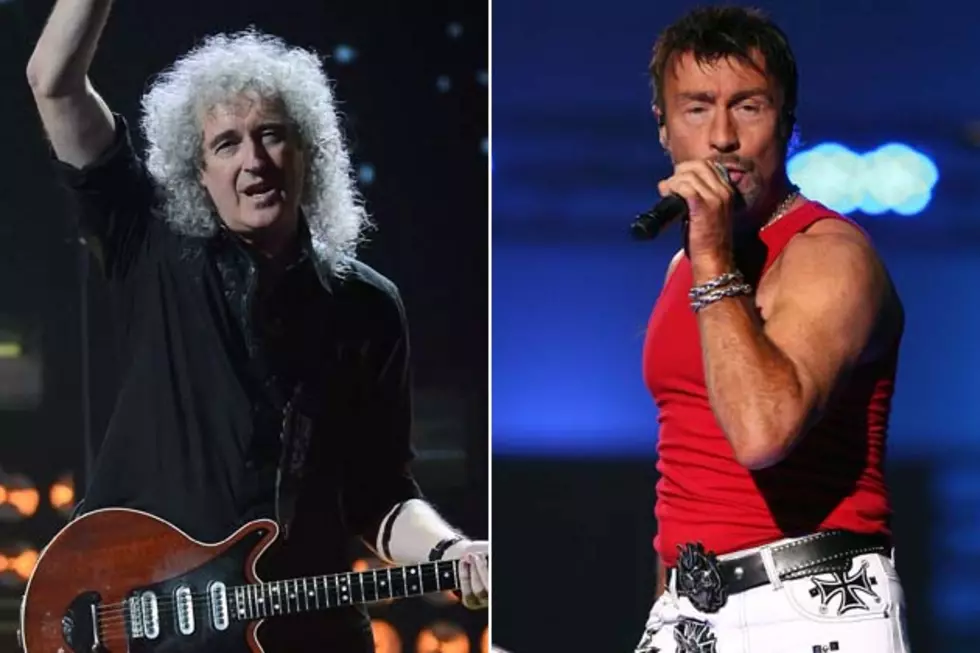 Queen Admit that the Paul Rodgers Era Didn't Really Work
Ethan Miller / Kevin Winter, Getty Images
Many were surprised in 2004 when Brian May and Roger Taylor announced that they would tour as Queen with Paul Rodgers on lead vocals. Five years after Rodgers' departure, as they prepare for a new tour with Adam Lambert, May and Taylor admit, albeit diplomatically, that it may not have been a good fit.
"Paul has one of the greatest rock voices but it's more blues and soul orientated I would have thought," Taylor told the Toronto Sun. "I would say, with all due respect to Paul, that Adam is more suited to a lot of our material and whereas we had great tours with Paul, I think Adam is more naturally at home with us."
With Rodgers fronting, Queen embarked on two world tours and released an album, 'The Cosmos Rocks,' in 2008. They amicably parted ways a year later when Rodgers returned to Bad Company, which coincided neatly with Lambert's rise to fame as the runner-up on 'American Idol.' May agrees that Lambert's vocals and flamboyant stage presence are much more in line with original singer Freddie Mercury.
"Yeah, I think the styles match more closely in a sense," May said. "But we had a great time with Paul no doubt about it and it kind of stretched it to a new place and I think a thoroughly good experience. But Adam is really, like us, he has many, many colors, so we can explore some of those strange excursions that Queen likes to."
Regardless of how well this tour, which kicks off on June 19 in Chicago, goes, it may be the last go-round for May and Taylor. "We haven't done it for a long time and I don't know how long we're going to be capable of doing this kind of thing," May continued. "At the moment it is that feeling, yeah, 'One last swing around, one last gallop,' and we'll see how it goes."
More From Ultimate Classic Rock