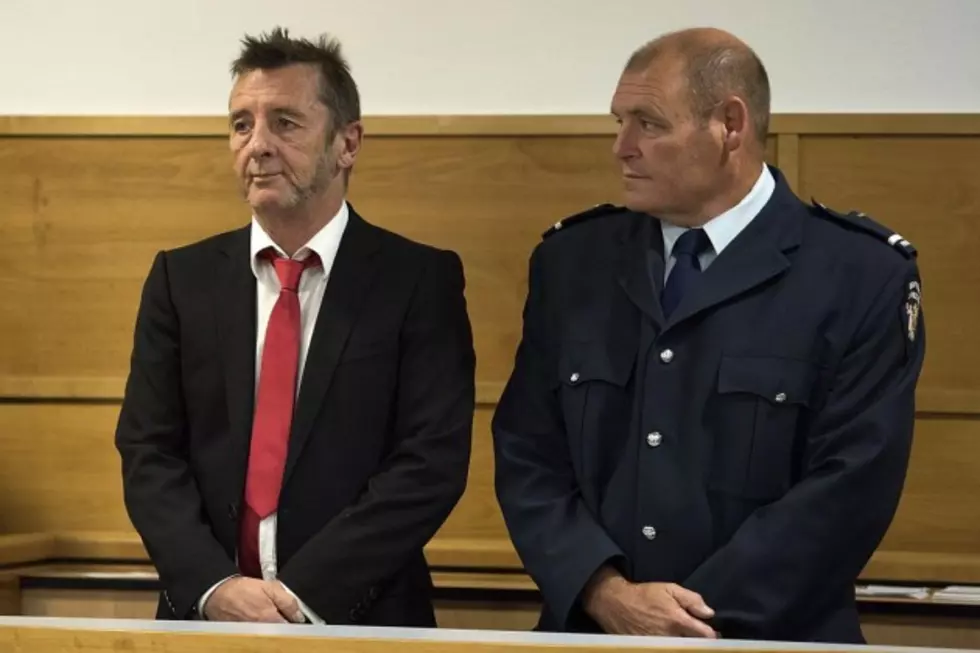 Phil Rudd's Sentencing Adjourned Until July
Marty Melville, Getty Images
Phil Rudd — and the former AC/DC drummer's fans — will have to wait a few weeks to learn his legal fate.
As previously reported, Rudd pleaded guilty in April to charges of drug possession and threatening to kill, stemming from an incident that occurred late last year. Rudd had been accused of attempting to procure the murder of a former associate during a period in which, as he later put it, he was "pretty stressed" due to disappointing early sales of his solo album, Head Job.
SunLive reports that Rudd was originally due to be sentenced on June 26, but that's been postponed for unexplained reasons, with a new sentencing date set for July 9.
While Rudd awaits sentencing, his former bandmates have moved on: AC/DC started its tour in support of its most recent album, Rock or Bust, in May, with former drummer Chris Slade back behind the kit.
AC/DC's 10 Most Historic Concerts
You Think You Know AC/DC?
More From Ultimate Classic Rock