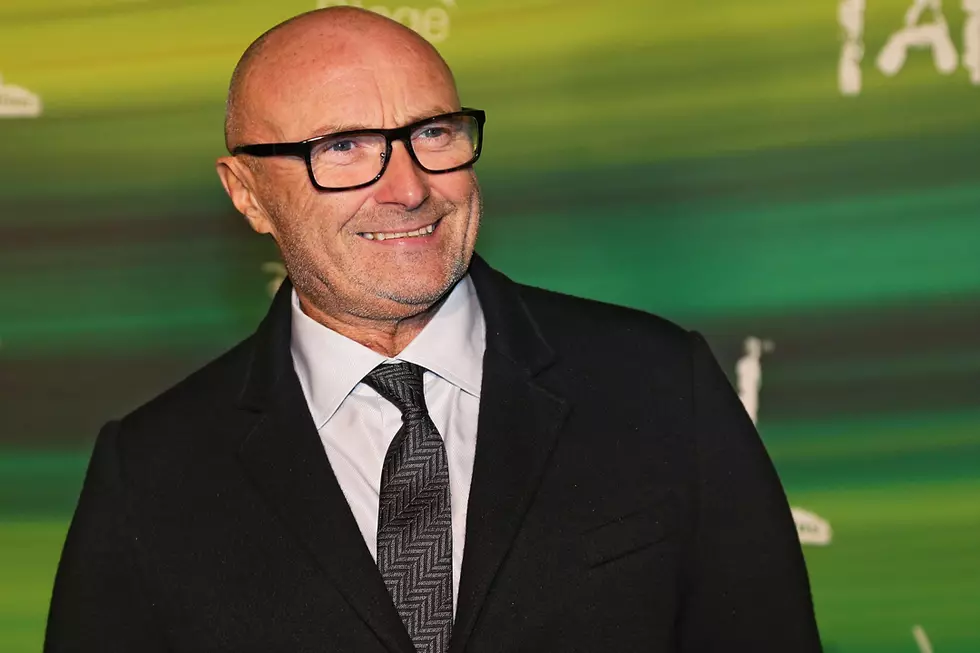 Phil Collins Unable to Sing, Cancels First Concert Appearance In Four Years
Thomas Niedermueller, Getty Images
On Saturday (Dec. 6), Phil Collins was expected to make his first concert appearance in four years with a semi-acoustic mini-set at a charity concert in Miami. Unfortunately, the singer had to pull out of the event at the last minute.
Collins took the stage at the end of the night and said that he was unable to sing due to what the Miami Herald said was "some sort of neurological affliction that he said strikes every now and then." Collins thanked the crowd and apologized, saying that he had worked with his doctors for two days, but his attempts to sing at soundcheck didn't measure up to his standards.
The evening was a benefit for the Little Dreams Foundation, which he founded in 2000 with his then-wife, Orianne. The organization uses music, sports and art to help change the lives of underprivileged children.
Some of the young musicians involved in Little Dreams featured in the concert. Also on the bill were Richard Marx, Italian star Laura Pausini and Mexican singer Alejandra Guzman.
See Phil Collins and Other Rockers in Funny Situations
See Phil Collins' and Other Rockers' Yearbook Photos
More From Ultimate Classic Rock