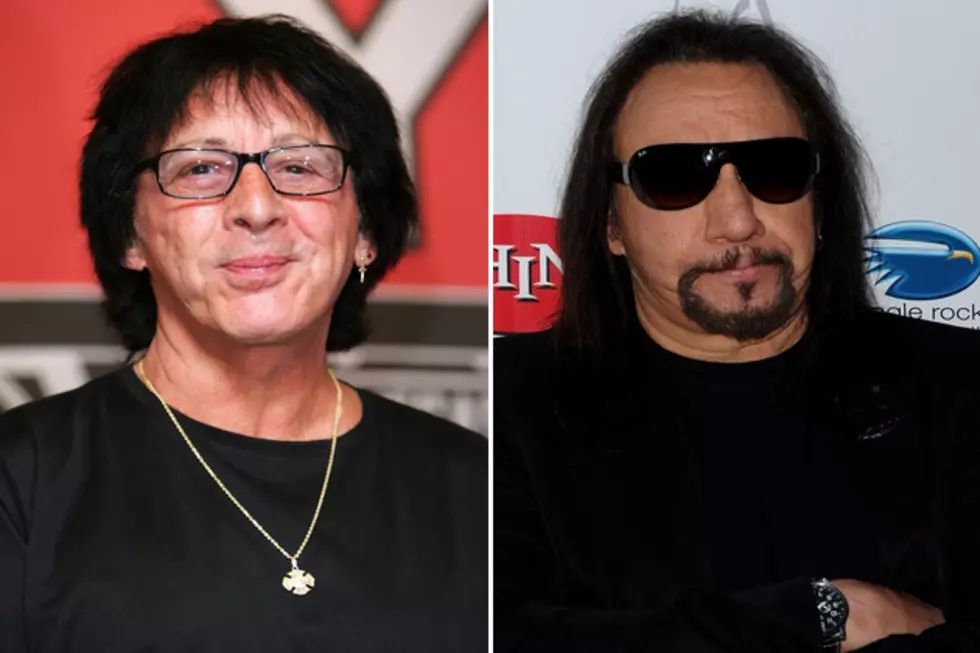 Paul Stanley Accuses Ace Frehley and Peter Criss of Anti-Semitic and Racist Behavior
Bryan Bedder / Stephen Lovekin, Getty Images
It's no secret that Stanley and fellow founding Kiss member Gene Simmons were unhappy that Frehley's and Criss' substance-abuse issues adversely affected the group, but, in the book, Paul also claims that Ace and Peter were anti-Semitic.
According to the New York Post, Stanley writes in his memoir that he believed Frehley and Criss both "felt powerless and impotent when faced with the tireless focus, drive and ambition of me and Gene. As a result, the two of them tried to sabotage the band -- which, as they saw it, was unfairly manipulated by [us] money-grubbing Jews."
Stanley also reveals that Frehley collected Nazi memorabilia, and claims that he observed Criss engage in racist behavior by mocking waiters at Chinese restaurants during the group's early days.
Paul confirmed to the New York Post that he did indeed believe Frehley and Criss were anti-Semitic, saying, "It's based on years and years of interactions. It's not pulled out of thin air."
Stanley didn't reserve his criticism for just Ace and Peter; he also leveled some negative comments at Simmons. Paul reveals that Gene wasn't invited to his 2005 wedding because of Simmons' anti-marriage views at the time. He told Simmons at the time, "When you insult and demean people who get married and ridicule or dismiss the idea of marriage, you have no place at a wedding." Gene, of course, has since changed his tune, walking down the aisle with his longtime partner Shannon Tweed in 2011.
Also in the memoir, Stanley complains that Simmons' reputation as a great businessman with regard to the marketing of Kiss is unearned. "I saw the term 'marketing genius' used in reference to Gene quite frequently . . . [and] it turned my stomach," he writes. "Neither Gene nor I has had an active hand in any significant deals. He was no marketing genius. He just took credit for things."
Despite the barbs directed at Simmons, Stanley says that his band mate "had no arguments with" the comments he made in 'Face the Music.' "We've always been very honest with each other," notes Stanley.
All four founding Kiss members will be in attendance at this Thursday's Rock and Roll Hall of Fame induction ceremony at the Barclays Center in Brooklyn, N.Y. As previously reported, the group has decided not to perform at the event thanks to various disagreements between the band mates and with the Rock Hall.
More From Ultimate Classic Rock