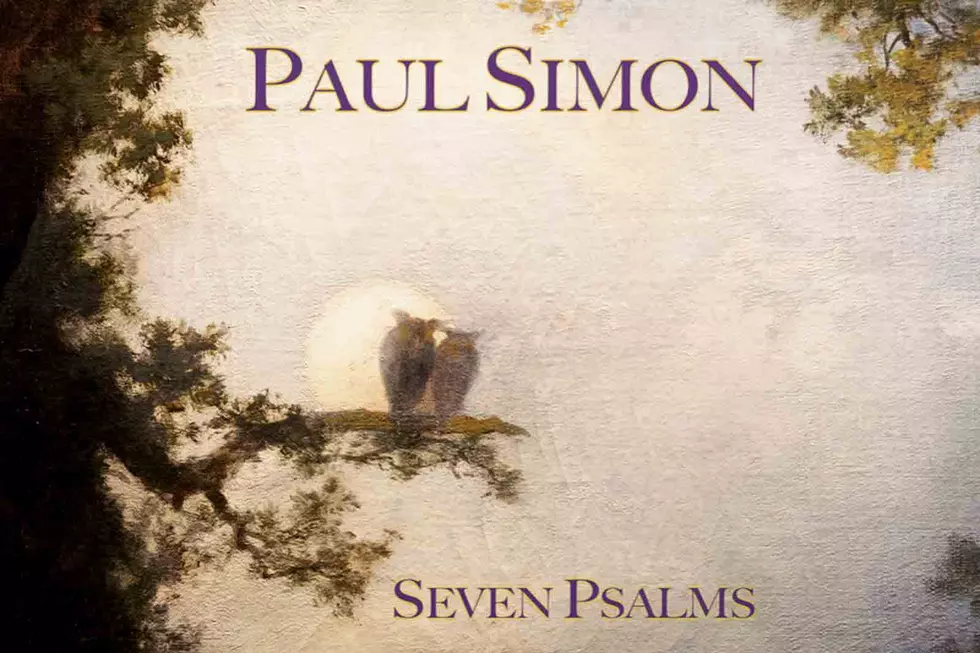 Paul Simon, 'Seven Psalms': Album Review
Owl Records / Legacy Recordings
The dream-like qualities of Paul Simon's 33-minute acoustic meditation Seven Psalms are no accident. The 81-year-old singer-songwriter said both the album's title and lyrics for the seven songs came to him while he was sleeping. Seven Psalms came together during the past few years as an extended conceptual piece that sounds unlike anything else Simon has recorded over the past six decades.
The last time Simon made an album, 2018's In the Blue Light – which arrived after a farewell tour – he revisited some of the lesser-known songs from his expansive catalog, spanning "One Man's Ceiling Is Another Man's Floor" (originally from 1973's There Goes Rhymin' Simon) through "Questions for the Angels" (from 2011's So Beautiful or So What). If it seemed somewhat disappointing following 2016's exceptional Stranger to Stranger, the lack of inspiration to create anything new probably had something to do with it.
Seven Psalms doesn't lack inspiration – or aspiration, for that matter. Designed to be listened to in one uninterrupted half-hour session, the album flows together as a single contemplative piece on spirituality and one man's struggles with belief. The songs' late-night origins often come into play: the whispered recitations, the hymn-like softness of the tracks and the gentle echoes from singer and songwriter Edie Brickell, Simon's wife since 1992.
"Tears and flowers / Dry over time / Memory leaves us / Melody and rhyme / When the cold wind blows," Simon sings on the opening track, "The Lord," whose lyrical and musical themes are woven throughout the album. Staring down his winter years, he finds solace in these folk musings, fingerpicking acoustic guitar over a hushed background ambiance. It's a long way from the hectic island bustle of "Cecilia" and Graceland's polyrhythmic world beat, even when a youthful spark in his voice returns in "Love Is Like a Braid" and "My Professional Opinion."
Mostly, though, Seven Psalms is a musical prayer (the album's last word is "amen") with the occasional unexpected bursts of sharpened soundscapes: the harmonica that drifts through like a fog in "My Professional Opinion," the distant hiss heard in "Trail of Volcanoes." The radio-ready melodies of his past aren't here; neither is Simon's willingness to deliver them. Personal in a way that makes this more an answered calling than an album, Seven Psalms, like its nocturnal inspiration, is a late-night benediction to aging souls.
Paul Simon and Simon & Garfunkel Albums Ranked
He was always an uneasy folksinger, a role his record company tried to push him into starting with Simon & Garfunkel's debut.
More From Ultimate Classic Rock