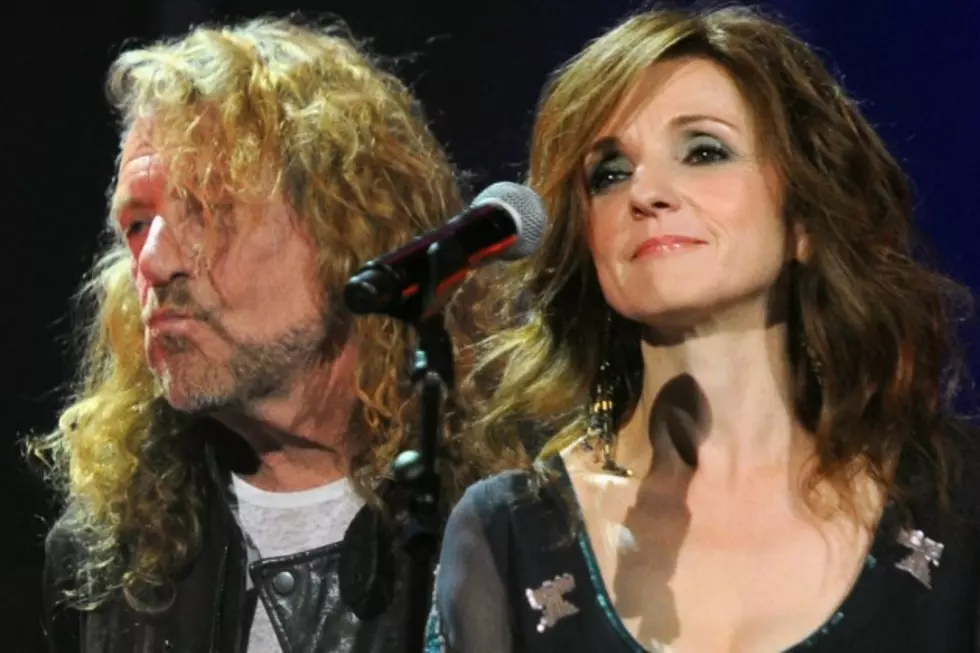 Patty Griffin Clears Up Robert Plant Marriage Reports
Rick Diamond, Getty Images
She's stayed mum for over a year as fans have speculated and rumors have swirled, but now that she's making the publicity rounds for her new album, Patty Griffin's coming clean about whether or not she and Robert Plant are really married.
Griffin, a longtime critical darling who put her solo career on pause to help Plant make beautiful music as part of his Band of Joy, maintained their association during the sessions for her new record, 'American Kid,' which reaches stores today (May 7). Of their continued collaboration, which includes shared vocals on her new single 'Ohio,' Griffin told Billboard, "We get a lot of energy from each other's singing. We both have similar places that we come from as singers-a lot of emotion, and sometimes the emotion overrides technique. He inspires me. He goes far and deep."
That inspiration hasn't added up to a wedding ring, however. Asked point blank about their rumored nuptials, Griffin laughed them off, saying, "We're not legally married, no" -- which should put those questions to rest once and for all, considering that Plant's publicist issued his own denial nearly a year ago.
But whether or not she's Mrs. Plant, Griffin's 'American Kid' offers roots music lovers another in her ongoing series of beautifully pensive excursions into thoughtful, sparsely arranged Americana. "I wanted it to sound like I was in the room with you," she explained. "I wanted it to be a little rough around the edges. I didn't want it to be slicked up; I didn't want the life all drained out of it."
More From Ultimate Classic Rock