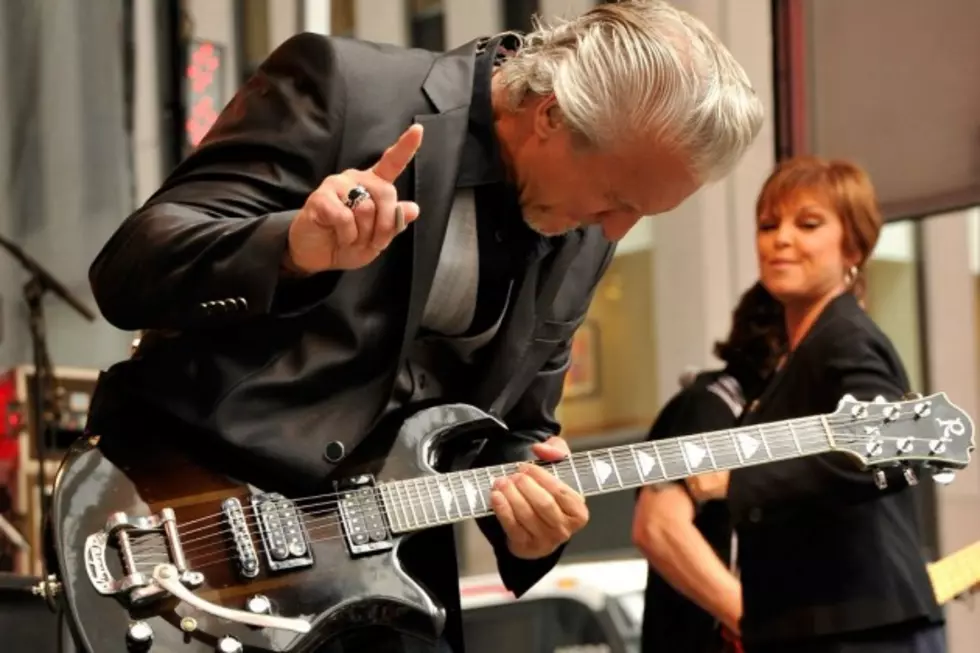 Pat Benatar and Neil Giraldo Cancel Tour After Giraldo Undergoes Emergency Eye Surgery
Stephen Lovekin, Getty Images
Neil Giraldo's recovery from recent emergency eye surgery has forced Pat Benatar to cancel the remainder of her summer tour.
The duo shared the news of Giraldo's injury with an Aug. 9 Facebook post showing him laid up in a hospital bed with a patch over one eye. Two days later, they issued an update explaining that while he's "doing very well and should make a full recovery," Giraldo will be "will be unable to travel or perform for a while."
Benatar and Giraldo were presumably hoping to get back on the road in time for their Aug. 19 gig in Denver, which would have opened a closing stretch of the tour that was set to conclude Sept. 6 in Alaska. Unfortunately, as they informed fans in an Aug. 16 post, they've had to wipe their concert calendar clean.
Calling Giraldo's injury "unexpected and terrifying," the note reiterates that he's "healing nicely and expected to make a full recovery," but adds that he's still "unable to fly, exert himself or engage in any activity that could compromise the healing process." Given that the duo are celebrating 35 years of working together, they recognize that the cancellation of the tour is "a huge disappointment for everyone" on a "milestone anniversary," but they need to protect Giraldo's "good health for the future."
It's been a rather bumpy year on the medical front for Giraldo, who recently suffered another scare when he developed what he termed a "severe staph infection" on the index finger of his left hand. Here's hoping the time off helps him get back to peak playing power.
See the Top 100 Albums of the '80s
25 Interesting Rock Movie Facts
More From Ultimate Classic Rock