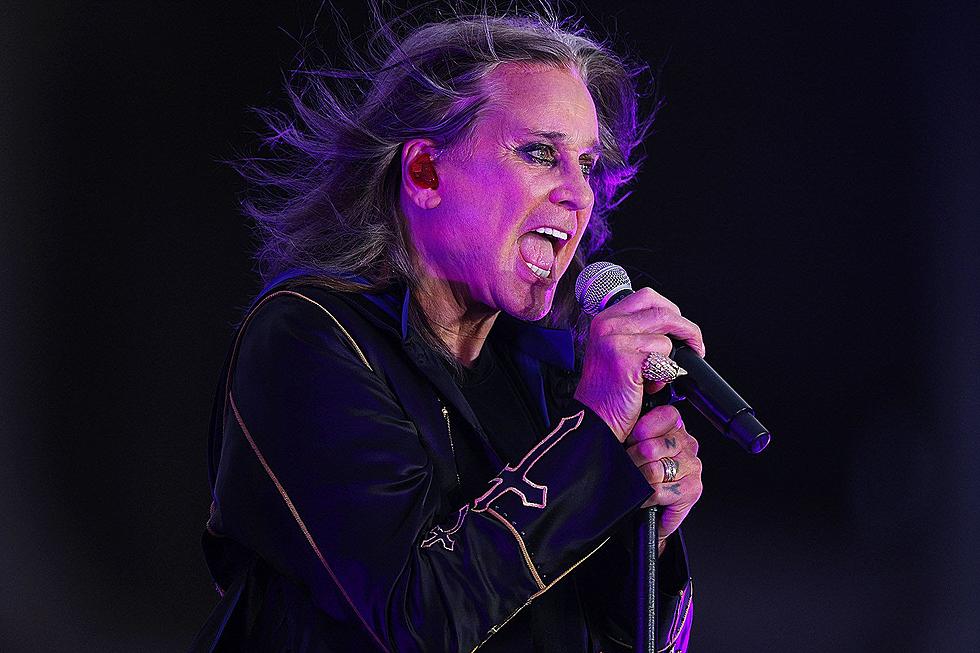 Ozzy Osbourne Bows Out of Power Trip Festival
Harry How, Getty Images
Ozzy Osbourne will no longer perform at the inaugural Power Trip festival taking place in Indio, California, this fall.
"As painful as this is, I've had to make the decision to bow out of performing on Power Trip in October," the Prince of Darkness shared in a statement. "My original plan was to return to the stage in the summer of 2024, and when the offer to do this show came in, I optimistically moved forward.
"Unfortunately, my body is telling me that I'm just not ready yet and I am much too proud to have the first show that I do in nearly five years be half-assed. The band that will be replacing me on Power Trip will be announced shortly. They are personal friends of mine and I can promise that you will not be disappointed.
"Above all, I want to thank my fans, my band and my crew for their unconditional loyalty and continual support," Osbourne concluded. "I love you all and I will see you soon. God Bless, Ozzy."
Osbourne has been plagued by a myriad of health issues in recent years and announced his retirement from touring earlier this year following a series of setbacks. The singer said he was "not physically capable of doing my upcoming European [and] U.K. tour dates, as I know I couldn't deal with the travel required," but said his team was "coming up with ideas for where I will be able to perform without having to travel from city to city and country to country."
Even without Osbourne, the Power Trip lineup has plenty of star power. AC/DC, Metallica, Iron Maiden, Guns N' Roses and Tool will also perform at the Goldenvoice-produced festival, which takes place from Oct. 6-8. It will mark AC/DC's first performance since 2016, as well as their first since the death of Malcolm Young and the return of Brian Johnson.
Ozzy Osbourne Albums Ranked
More From Ultimate Classic Rock