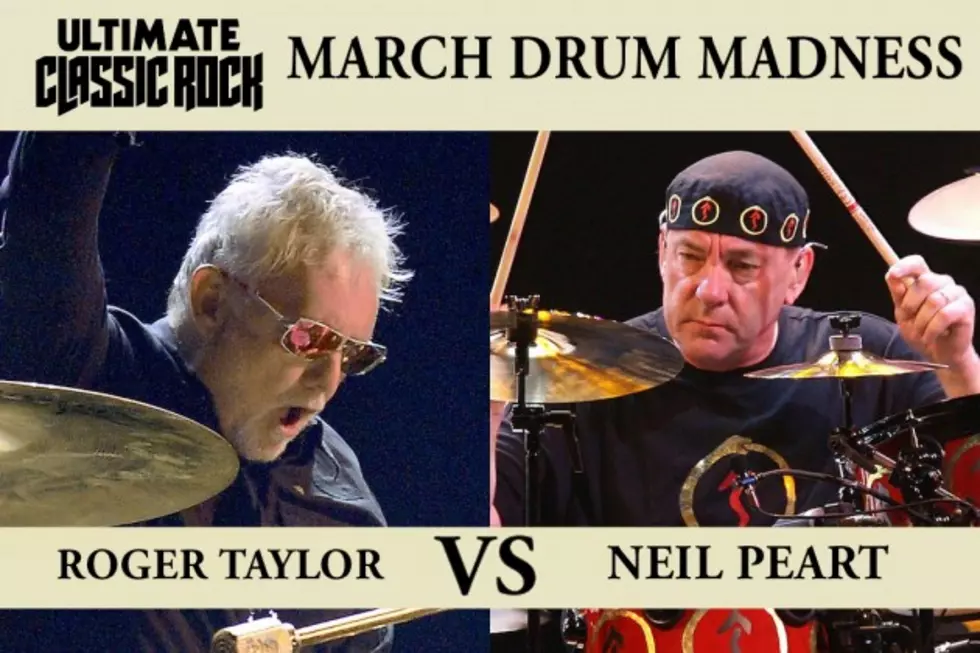 March Drum Madness: Roger Taylor vs. Neil Peart
Ultimate Classic Rock
We placed 32 of the most famous drummers in classic rock history into a bracket. We're now down to the finals, and there's just one last round of voting before we find out your choice for the greatest rock drummer of all time.
Depending on how you look at it, there's really no right or wrong choice here. As the longtime drummer for Rush, Peart has kept the beat (and written the lyrics for) some of classic rock's most durable hits, adding his unique stamp to a catalog that takes the listener to far-off lands while daring you not to air drum.
Taylor, meanwhile, boasts his own equally impressive resume, and has a distinctive songwriting style to match his signature percussion attack. As a co-founder of Queen as well as a solo artist, he's brought the beat to millions over the course of a career that stretches back nearly 50 years — and counting.
So which of these legendary drummers will claim top honors in our 100 percent reader-voted competition? As always, it's all up to you, and while this might be a painfully difficult choice, you don't have to limit yourself to just one — you can vote every hour between now and when the ballots close on at 10AM ET on April 7.
Top 100 Rock Albums of the '70s
More From Ultimate Classic Rock