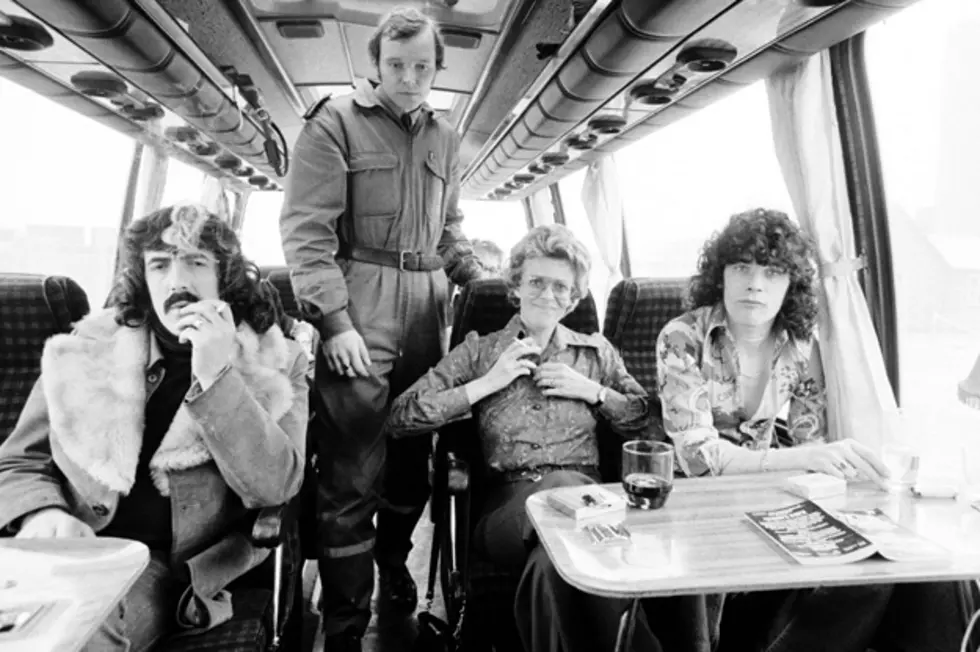 Nazareth's Dan McCafferty Says He Could Continue Recording
Jordan Angel, Getty Images
You can't keep a good rocker down. That's what Nazareth frontman Dan McCafferty believes. After announcing his retirement earlier this week, he says in a new interview that it's possible that he could still record, even if performing is out of the question.
"I could always make another record," he told Classic Rock, considering the possibility of a solo album. "But getting up to do an hour and three-quarters, and get people to pay money to come and see me – I can't do that."
It was revealed this week that McCafferty suffers from chronic obstructive pulmonary disease, a lung ailment that makes it difficult for him to sing for more than a few songs at a time. He said he hopes his former band mates continue with someone else, because the "music we've made over the years is more important than any member of the band. We always felt like that, and I can't see that's changed just because I've left."
Still, the suddenness of the announcement means that a proper farewell show for McCafferty, who has fronted Nazareth since 1968, is most likely out of the question. "It could be like, 'I'll sing for ten minutes, everyone go for a pint, than I'll sing for another ten minutes.' I don't know how well that would work!"
More From Ultimate Classic Rock