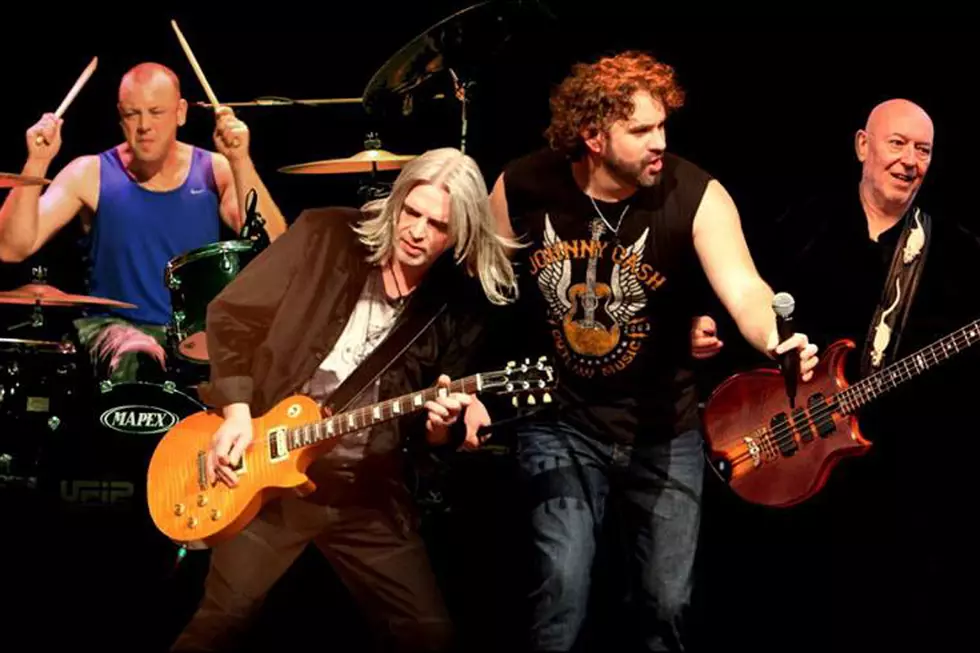 Nazareth Splits with New Singer Linton Osbourne
Facebook, Photo Credit: Dagmar Heinrich-Hoppen
It would appear that Nazareth's first attempt to carry on without founding singer Dan McCafferty has come to an end. The band has parted ways with his replacement, Linton Osbourne.
Yesterday (Jan. 16), Osbourne posted the following message on his Facebook page. "Official Announcement: I am no longer a member of Nazareth. It didn't work out, for me, or for the band. I'd like to thank Pete, Jimmy & Lee for the opportunity. I'd also like to thank Dan for his support and encouragement. Most of all, I'd like to thank the fans - you guys are something else, and because of you it has all been worthwhile. I hope to see you all again in the future at one of my own gigs. I'd also like to wish my successor all the best and Nazareth a fantastic 2015 and beyond."
The news comes less than a week after Nazareth were forced to cancel a U.K. tour because Osbourne had not fully recovered from a vocal cord ailment he contracted during a European tour in December, which resulted in shows in Germany, Switzerland and Austria being canceled.
Osborne was hired last year after McCafferty was forced to retire due to chronic obstructive pulmonary disease that affected his ability to sing for prolonged periods of time. The band released his swan song, 'Rock 'N' Roll Telephone,' in June 2014.
10 Worst Rock and Roll Hall of Fame Snubs
More From Ultimate Classic Rock