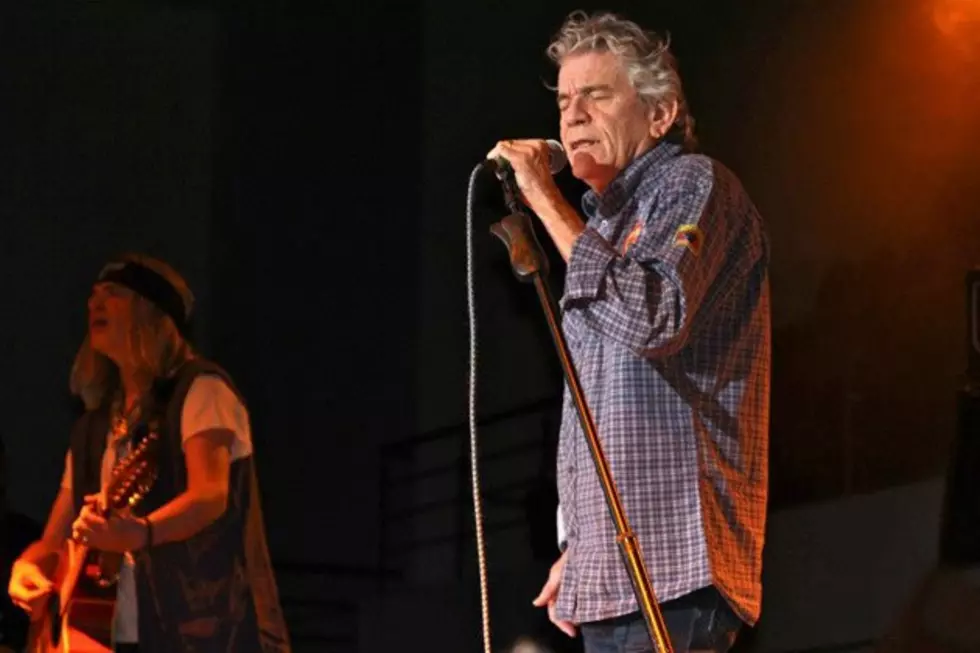 Nazareth's Dan McCafferty Thanks Fans in Retirement Letter
Dagmar Heinrich-Hoppen
Health woes have forced Nazareth singer Dan McCafferty to retire after more than four decades of fronting the band, but his heart remains in the music -- and with the fans, whom he thanked in a heartfelt letter recently posted at Nazareth's website.
"I would like to thank you all for the support and fun you have given me for the past 40+ some odd years," McCafferty wrote fans, whom he called "Dear Friends." "I am so sorry my health has forced me to stop touring, but I hope Nazareth can continue with a new singer and that you will support him as you did me."
The band has yet to announce a new singer in the wake of McCafferty's retirement, although former guitarist Billy Rankin has already turned down the gig, saying, "I can't win with the fans, or the bottles I'd have to dodge." As hard as it might be for fans to accept someone else behind the mic for Nazareth, it sounds like they'll have at least one more album with McCafferty at the helm; the band has been in the studio working on their follow-up to 2011's 'Big Dogz,' and the singer closed out his letter by writing, "On a happier note -- a new album is being mixed as we speak. I think it's fab and hope you all will agree."
Looking ahead, it seems safe to say we haven't heard the last of McCafferty. While his struggles with chronic obstructive pulmonary disease mean his days as a touring performer are over, he isn't ruling out a return to the studio. As he told an interviewer recently, "I could always make another record."
More From Ultimate Classic Rock