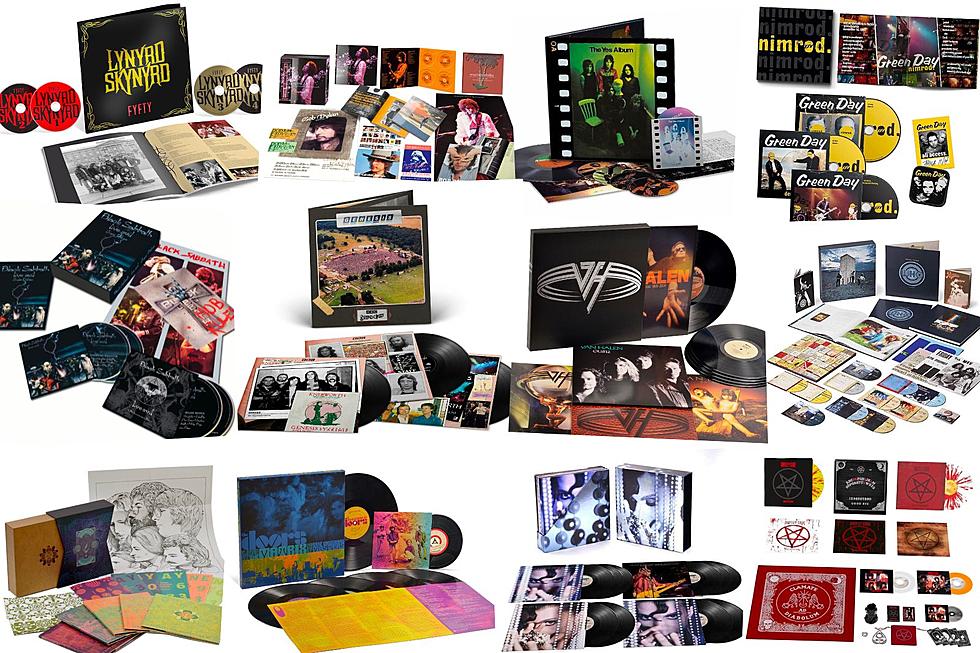 35 Great Box Sets Released in 2023
UCR
For hardcore music nerds, there's nothing better than a good box set. Luckily, 2023 has been another year rich with expansions of classic albums.
Progressive rock aficionados can dig deep into a hefty collection of Genesis live performances courtesy of the BBC Broadcasts box set. Porcupine Tree's Steven Wilson continues his work with both Yes and Jethro Tull, offering up fresh remixes of 1971's The Yes Album and 1982's The Broadsword and the Beast, each layered with disc after disc of additional bonus material.
Retrospective sets also arrived for both Pink Floyd's The Dark Side of the Moon and Steve Miller Band's The Joker as they passed the 50-year mark. Lynyrd Skynyrd celebrated 50 years as a band as well with the Fyfty opus, taking stock of all eras of the group. Albums hitting the 30-year milestone weren't left out in the cold either: The Black Crowes honored 1992's The Southern Harmony and Musical Companion (a bit late), Green Day dug out a wealth of goodies for their breakout album, Dookie and Nirvana focused on live material for a 30th anniversary edition of 1993's In Utero.
The Who's long-rumored Who's Next / Life House box set finally materialized, offering an unbelievable 155 tracks. The Grateful Dead also continued their series of archival live deep dives, offering up five key concerts from 1973 with the Here Comes Sunshine 1973 box.
READ MORE: The Who Announces 'Who's Next / Life House' Deluxe Box Set
In short, if you're looking to fill a hole in your musical collection, or get a special gift for someone in your world, there's no shortage of options. Here's a look at 35 great box sets that came out this year.
35 Great Box Sets Released in 2023
Looking back at some of the best box sets of the year.
Gallery Credit: Matt Wardlaw
More From Ultimate Classic Rock