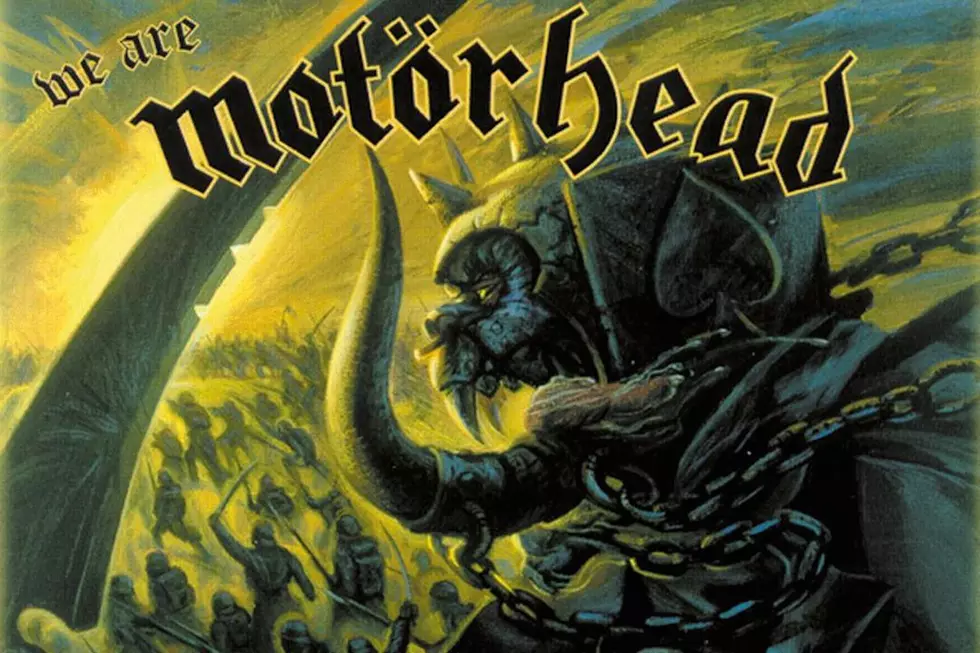 How Motorhead Crafted a Layered Triumph on 'We Are Motorhead'
CMC
Many considered it no small miracle that Motorhead's hard-living Ian 'Lemmy' Kilmister even made it to the year 2000 and the ripe age of 55. When he did, however, the accomplishment was justifiably celebrated in many ways, including by naming his band's 15th studio album, We Are Motorhead.
And what a statement of purpose it was: collating virtually every sonic ingredient that made Motorhead so great into an explosive batch of songs which the band produced "by committee" with the help of engineer Duane Baron, former Racer-X guitarist Bruce Bouillet, and, perhaps most notable of all, longtime Kiss associate Bob Kulick.
We Are Motorhead also opened with perhaps the fastest song Lemmy and company had ever cut in "See Me Burning" – and that's saying something. Additional sprints like "Stay Out of Jail," the late career-classic "Out to Lunch" and "Stragefright/Crash & Burn" seemed to promise a particularly unrelenting Motorhead album. But the rest of the album actually croaked "Not so fast!"
Instead, second tune "Slow Dance" immediately locked onto a clinical mid-paced rhythm of almost industrial precision, followed some time later by the likewise deliberate horror show of "Wake Up Dead" (a nasty customer cut from the "Orgasmatron" cloth), and then a protracted proper ballad graced with the title of "One More Fucking Time."
Listen to Motorhead's 'We Are Motorhead'
For all this eclectic, top-shelf material, surely the most talked about song on We Are Motorhead turned out to be a cover of the Sex Pistols' "God Save the Queen." Why this decision would strike so many as surprising and even shocking is anyone's guess. After all, there were few bands better qualified to tap into the Pistols' establishment-shaking ethos – and then actually take it to another level of wanton destruction.
Finally, the rampaging, "Ace of Spades"-inspired closing title track reminded everyone that there's only one unmistakable Motorhead – and they'd come to kick our ass.
30 Historic Moments from Lemmy's Life
More From Ultimate Classic Rock