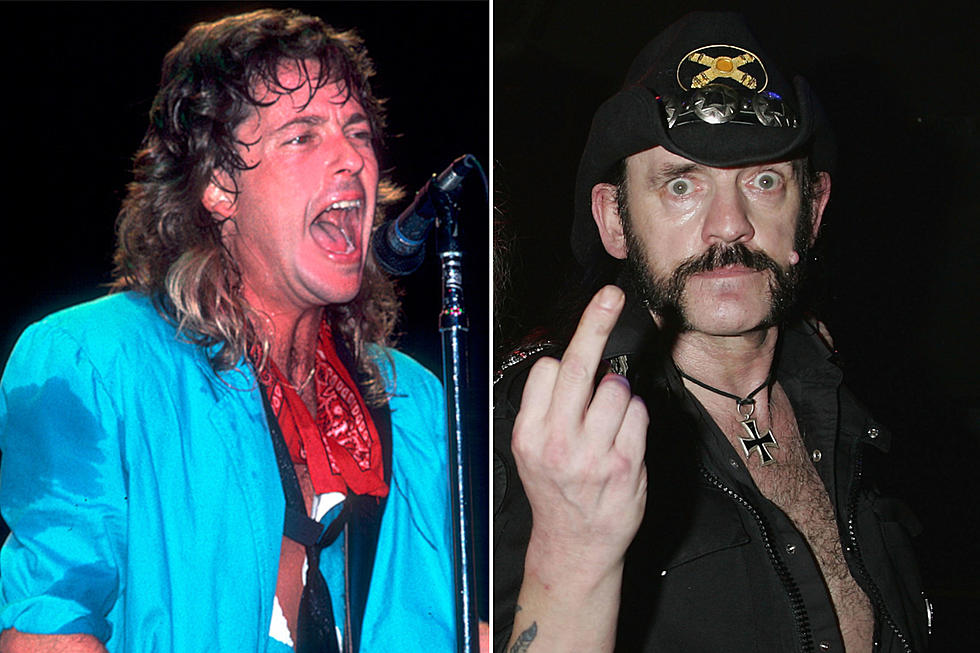 Jack Blades Recalls Being Flipped Off by Motorhead Fans
Paul Natkin / Jo Hale, Getty Images
Jack Blades, bassist and co-founder of Night Ranger, recalled the unusual experience of opening for Motorhead.
It happened early in his career, when Blades was in the group Rubicon with his future Night Ranger bandmates Kelly Keagy and Brad Gillis.
Though Rubicon's material lent towards funk rock, they were put on a bill opening for Motorhead. As Blades explained during a recent appearance on the Jeremy White Show podcast, the matchup was peculiar.
"Here we are, a funk rock band, [with] a seven piece horn section," Blades recalled. "Everybody's jamming and all this kind of stuff in front of freakin' Motorhead."
READ MORE: 45 Surprising Opening Act and Headliner Cobinations
The bassist quickly recognized that fans in the crowd were unimpressed with Rubicon's style. "Guys were standing right in front of us, and just not getting it," Blades remembered. "Not getting it. Just looking at us."
Soon, concert patrons shared their opinions by using their middle fingers. "Just holding the bird," Blades recalled, laughing. "It was hilarious."
Years later, Blades and Motorhead leader Lemmy Kilmister enjoyed a good chuckle over their shared history.
"I talked to Lemmy about it," Blades noted. "We'd run into him at the Rainbow up in Hollywood on Sunset Boulevard. And we'd laugh about it, in between his pinball games."
Night Ranger Opened for Judas Priest
This wasn't the only time Blades found his band playing alongside metal legends. After Rubicon eventually evolved into Night Ranger, the group opened for Judas Priest at the Oakland Arena in 1981.
READ MORE: When Night Ranger 'Pissed the Crap' Out of Prince at the AMAs
The booking was made by famed San Francisco concert promoter Bill Graham, who had also been behind Rubicon's gig with Motorhead.
"We [were] nothing. We're nobodies. Nobody even knew the songs or anything," Blades recalled of opening for Priest. "And we're up there just rocking out and playing solos and everything. Everybody's cheering. It was great. Bill Graham really took good care of us. That kind of helped us in the Bay Area, and then once we got a record deal, boom we were off."
Top 100 '80s Rock Albums
UCR takes a chronological look at the 100 best rock albums of the '80s.
Gallery Credit: UCR Staff
More From Ultimate Classic Rock