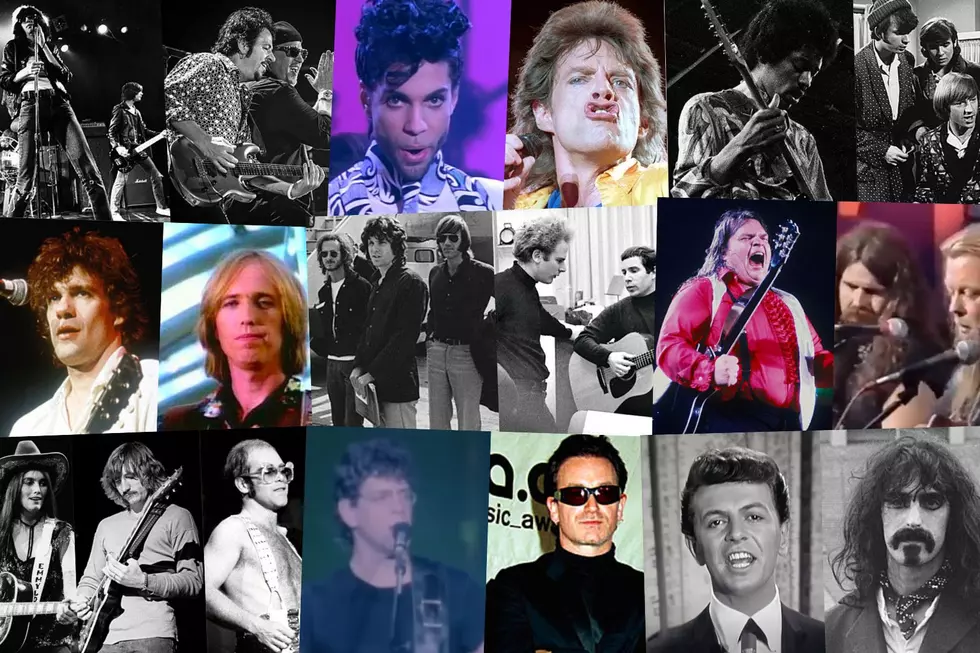 45 Surprising Opening Act and Headliner Combinations
UCR
Sometimes the opening act on a concert bill or tour makes sense. Maybe the two artists have been friends for years or perhaps one helped launch the other's career at some point or inspired them years ago.
But many other times, this isn't the case, especially for bands working to make a name for themselves in the '60s and '70s. Their choices regarding who would open for whom were often made by managers, record labels or other people in the industry and not the artists themselves. This could lead to some unusual pairings in genre, background and performance style.
These pairings could be a way in which diverse groups of artists could meet and occasionally form lifelong friendships. However, this wasn't the case for Jimi Hendrix, who opened for the Monkees in 1967. "Oh, God, I hate them!" the legendary guitarist told Melody Maker at the time. "Dishwater. ... You can't knock anybody for making it, but people like the Monkees?"
In some situations, especially when a band has a strong fan base, the opening act isn't always treated with much respect. Prince was pelted with food and other items when he opened for the Rolling Stones in 1981. The B-52's had a similar experience when they opened for the Who in 1982. Even though both artists went on to have successful careers, the road to that success was often a rough one.
We take a look at 45 Surprising Opening Act and Headliner Combinations below.
45 Surprising Opening Act and Headliner Combinations
Sometimes opposites attract, other times they ruin the vibe.
Gallery Credit: Allison Rapp
More From Ultimate Classic Rock