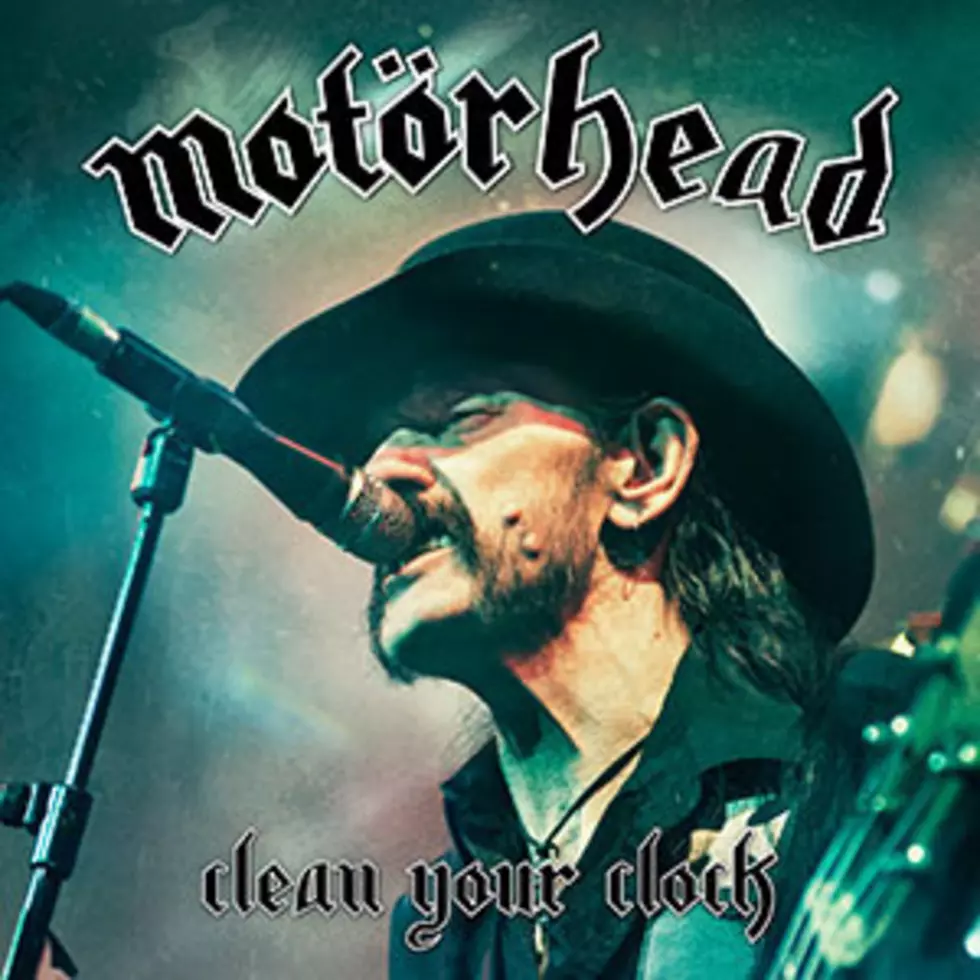 Motorhead's 'Clean Your Clock' Will Feature One of Lemmy's Final Shows
UDR
Fans will have one more chance to witness the power and glory of Motorhead on the upcoming Clean Your Clock, which captures one of their final performances. The concerts -- held on Nov. 20-21, 2015 -- found Motorhead onstage at the Zenith in Munich, just weeks before frontman Lemmy Kilmister's sudden death. UDR, Motorhead's label, promises an "indomitable cocktail of power, purpose and head-crunching volume."
Clean Your Clock will be available on May 27 as a digital download, a single CD, two-LP set, a DVD-CD combo, a Blu-ray-CD set and in a box format that includes a colored double-vinyl set, DVD, CD and a metal Motorhead medal. There is also a limited-edition version of the box set. You can see the complete track list for Clean Your Clock below.
Kilmister was joined by guitarist Phil Campbell and drummer Mikkey Dee in Motorhead's final lineup. According to the news release, "Where there had once been almost too-fast breakneck pace, there was measured yet still thunderous rock 'n' roll served up only as they could."
Kilmister died in late December after a battle with prostate cancer, cardiac arrhythmia and congestive heart failure, according to a County of Los Angeles Department of Public Health certificate of death. Motorhead's last concert was Dec. 11 in Berlin.
Motorhead, 'Clean Your Clock' Track Listing:
"Bomber"
"Stay Clean"
"Metropolis"
"When the Sky Comes Looking for You"
"Over the Top"
Guitar Solo
"The Chase Is Better Than the Catch"
"Lost Woman Blues"
"Rock It"
"Orgasmatron"
"Doctor Rock Pt 1"
Drum Solo
"Doctor Rock Pt 2"
"Just 'Cos You Got the Power"
"No Class"
"Ace of Spades"
"Whorehouse Blues"
"Overkill"
30 Historic Moments from Lemmy's Life
More From Ultimate Classic Rock