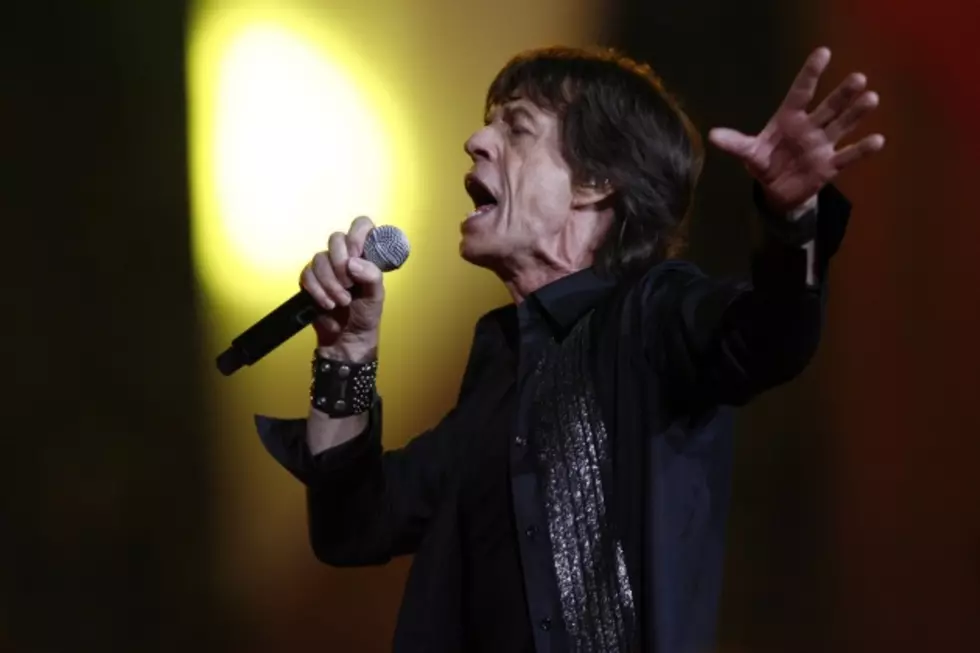 Mick Jagger Says One Direction are Like the Rolling Stones
Allen Kee, Getty Images)
Musical genres come and go, but one thing has remained constant throughout the years: adoring fans who want to take their idols apart. In a new interview, Mick Jagger says that he sees a connection between the Rolling Stones and England's newest hitmakers, One Direction.
"I watched a concert of One Direction on the TV the other night, you know, just to check [it] out," Jagger told CNN. "It reminded me very much of our early concerts, when we were ushed around among the audience and we would kind of float. [T]hey were like, floating above the audience, and they looked like, really distinctly uncomfortable."
We're not surprised that Jagger would want to "just check out" the phenemenon that is One Direction. After all, there have been rumors that band member Harry Styles is being considered to play him in a film about the Stones' classic album, 'Exile on Main Street.' Perhaps he wanted to see if he was up to the task.
Jagger didn't say if he liked the band's music, but he did take a sympathetic approach to what they're going through, as one who has seen and done everything in his 50 years in the music business.
"I remember feeling that same uncomfortable feeling of being pushed around in this very weird place about 50 years ago," he continued. "It was a very funny moment, because it was very similar to the things we've been through."
More From Ultimate Classic Rock