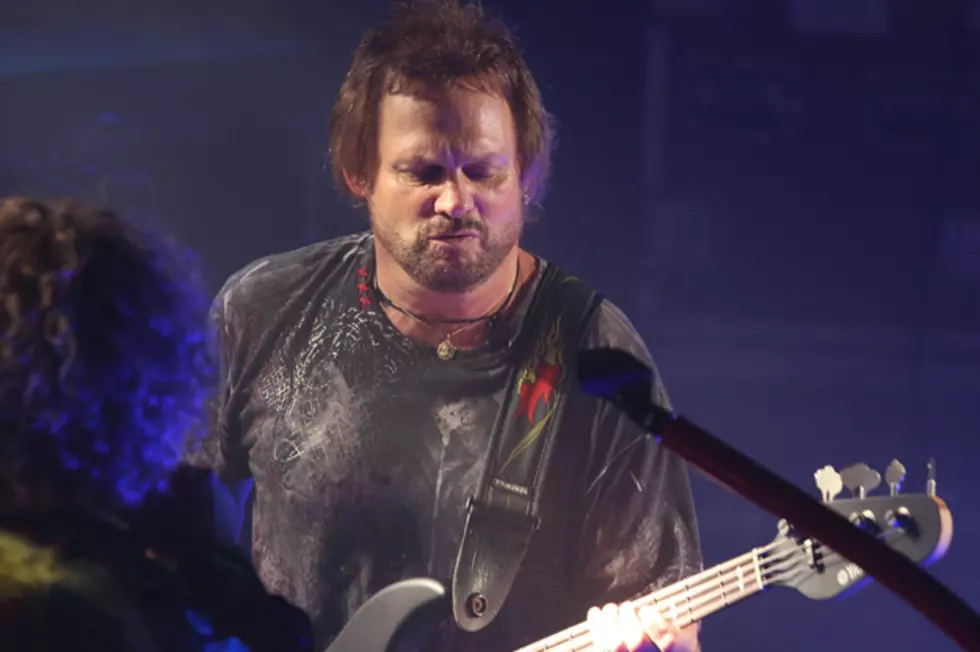 Ex-Van Halen Bassist Michael Anthony Doubts Story About Cancelled Tour Dates
Before Roth made a video to tell what he said was the real story, tour insiders had already said the band members "hate each other" and are "arguing like mad." Sammy Hagar -- who of course was once Van Halen's frontman -- even waded in to the controversy, saying, "I'm surprised it took this long. I predicted this was going to happen a lot sooner … They're hard people to get along with, those brothers."
Anthony, Hagar's current Chickenfoot bandmate and himself a fellow survivor of the Van Halen wars, doesn't disagree with Sammy's assessment.
"Everybody's got their own opinions. Who knows?" he told Classic Rock Magazine. "To me it sounds kinda interesting – if you say you're tired and you want to recharge your batteries you don't put 30 shows on sale. If I were a fan I'd be going, 'Why are you putting 30 shows on sale?'"
Anthony also offered a possible explanation for why three days lapsed between the announced schedule changes and Roth's public statement about them: "Maybe that's the three days you take to come up with your story?"
Even still, he had kind words for the group. "I wish them well -- they put out a great album, they're a great live band, they always have been," he says.
So would he ever consider re-joining the line-up?
"I don't know. As time goes on now, less and less," Anthony said. "Eddie's got his son up with him now. The circumstance would have to be right. I was always the never-say-never guy, but I don't really think about it any more ... Chickenfoot, my relationship with those guys is great."
But even though he had his own troubles while in Van Halen, he says things were never as bad as the battle going on within Black Sabbath right now.
"I've read three different sides of that story," Anthony said. "Ours wasn't as much drama as [that]."
More From Ultimate Classic Rock