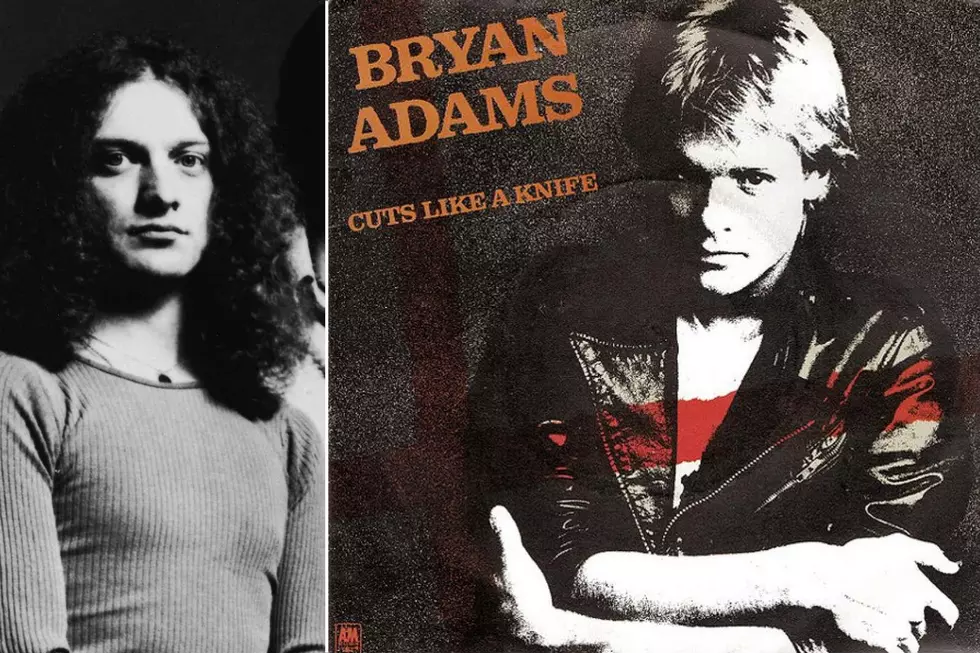 Why Lou Gramm Refused Payment for Bryan Adams Backing Vocals
A&M / Hulton Archive, Getty Images
Bryan Adams called on Lou Gramm for help while working on what would be his breakthrough album – and the Foreigner vocalist was happy to oblige. In fact, Gramm said he refused payment for the work.
What remains unclear is when and how it all happened, since Adams' recollection differs from the story recounted in Gramm's 2013 memoir Juke Box Hero: My Five Decades in Rock 'n' Roll.
Adams told UCR's Gary Graff that Gramm took so long returning a cold call to management that Adams initially had others record the parts, then taped over them when Gramm finally got in touch. Gramm says they got together toward the end of sessions for 1983's Cuts Like a Knife, which was being completed down the hall from where Foreigner was recording.
"This young guy named Bryan Adams came into our studio," Gramm wrote, and he "had a dilemma. This was the last day he had booked the studio for, so he had no choice but to finish his recording that day or his album would be delayed – perhaps for months. Apparently a couple of his vocalists had taken ill, and he needed someone to sing back-up vocals."
Gramm said he could see Adams was "desperate" and so he "volunteered to help him out." He said he "wound up singing in five or six of his songs," but Gramm is officially named as a contributor on seven of the 10 tracks on the album.
Whatever the particulars, Cuts Like a Knife would go on to secure Adams' success, with platinum sales in the U.S. and triple-platinum sales in his home nation of Canada. Gramm said Adams was "so grateful" for the assistance "and offered to pay me, but I told him it wasn't necessary."
Gramm said he was certain Adams would have done the same thing in the same situation. "It was just a case of one rocker helping another as far as I was concerned," he wrote in Juke Box Hero, "and it's something I've tried to do whenever I could throughout my career."
Decades later, Adams remained a huge fan of Foreigner's long-time former frontman: "I think he's one of the greatest rock singers ever," Adams told Graff. "If I've got a chance to have him on my record, I'll do whatever it takes."
Rock's 100 Most Underrated Albums
You know that LP that it seems like only you love? Let's talk about those.
Did You Know Bryan Adams Wrote That Song?
More From Ultimate Classic Rock