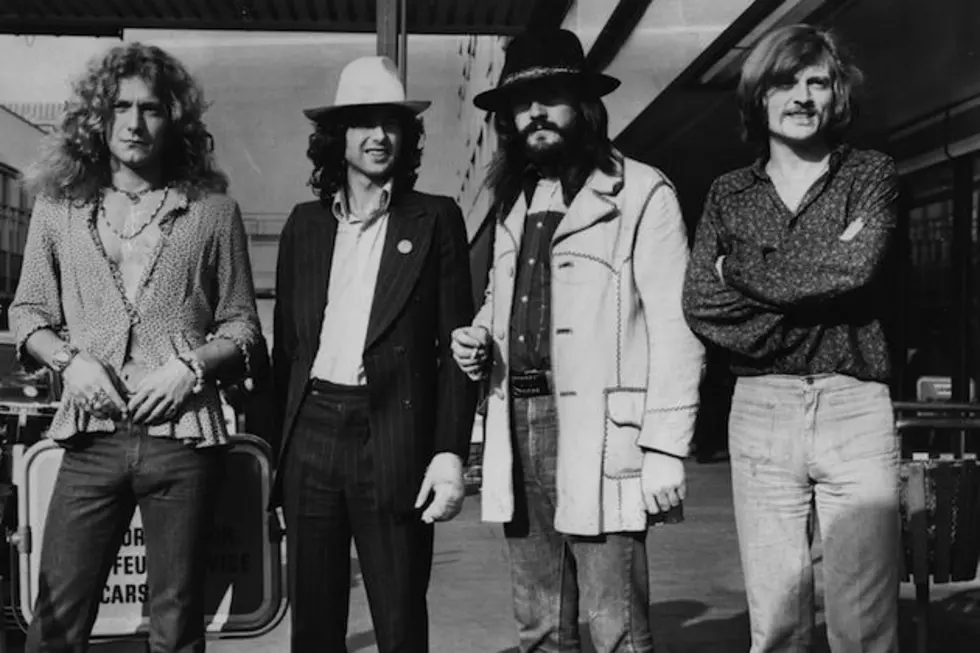 Stream An Early Version of Led Zeppelin's 'Whole Lotta Love'
Hulton Archive, Getty Images
A rough mix of 'Whole Lotta Love' -- without the first chorus and before the overdubs in the groundbreaking middle section had been added -- is the latest tasty morsel to arrive in advance of the deluxe reissues focusing on Led Zeppelin's first three albums.
Each project has been remastered by Jimmy Page, and now includes a companion disc with previously unreleased studio and live recordings related to that album. 'Whole Lotta Love' originally opened 1969's 'Led Zeppelin II.'
A 12-times platinum release, 'II' arrived just seven months after the band's eponymous 1969 debut, and also includes classic-rock radio staples 'Ramble On' and 'Heartbreaker/Living Loving Maid.' The album has now been expanded to feature this take on 'Whole Lotta Love,' as well as four other alterative mixes, additional audio from the sessions, and a previously unreleased track called 'La La.'
'Led Zeppelin,' 'Led Zeppelin II' and 'Led Zeppelin III' will be available June 3 via Atlantic/Swan Song, across a variety of formats including single disc, a two-CD deluxe edition, a single vinyl LP, deluxe-edition vinyl, digital download and a Super Deluxe boxed set.
More From Ultimate Classic Rock