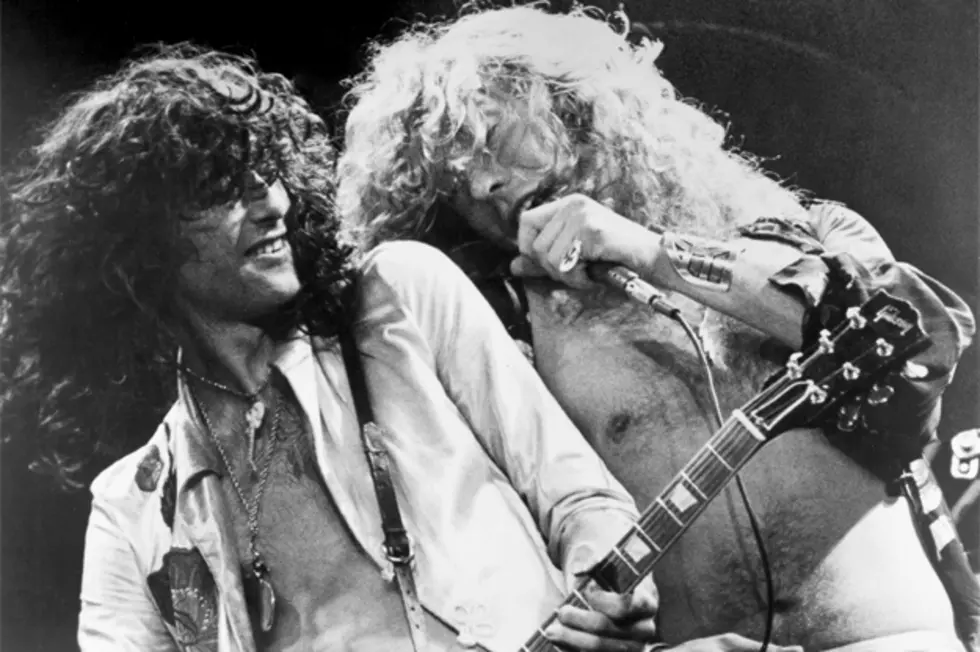 No. 2: 'Whole Lotta Love' – Top 50 Led Zeppelin Songs
Michael Ochs Archives, Getty Images
At first, his riffs are nothing more than an ominous rumble with a brief spike up the musical scale, like they were mimicking the pattern of a healthy heart monitor. But then, as if Page was merely gathering steam, he unleashes a monstrous, divebombing slide guitar in tandem with the chorus plea, 'Wanna whole lotta love.'
As if Page's prowess wasn't enough, Robert Plant turns in one of his most evocative vocal performances. Bluesy and longing on the verses, he turns up the charisma and lust factor elsewhere.
In fact, it's arguable that Plant established himself as a sex(y) symbol with orgasm-like vocal sputters on a psychedelic bridge full of disorienting, tornado-like guitar effects.
'Whole Lotta Love' was the first song on the band's second album, 1969's 'Led Zeppelin II' and the band's lone Top 10 'Billboard' single. Despite later controversy — it nicked lyrics from a Willie Dixon song, causing a lawsuit that resulted in Dixon getting a co-credit — the song announced Led Zeppelin's arrival as a rock band.
More From Ultimate Classic Rock