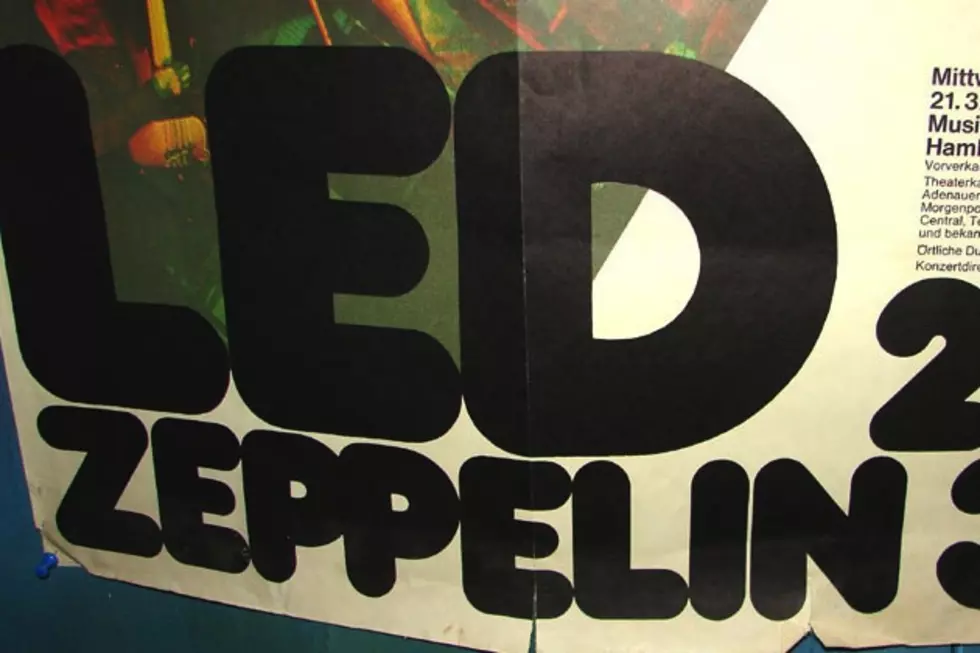 Poster From 'Brutal' 1973 Led Zeppelin Show Sells for $1,800
eBay
The seller admits, right up front, that it suffers from "tears and slight fold marks," "worn corners" and "thumb tack holes." That didn't slow a 35-bid auction that netted $1,810.00 for a tattered 1973 Led Zeppelin poster.
Why? Well, likely because the item promoted a concert appearance in Munich, Germany on March 21, 1973 that has been called "one of the heaviest, darkest, meanest, and most brutal" that Led Zeppelin ever performed.
The poster's seller says he "purchased it from a friend who lived in Germany at the time and went to the concert." The show later became the subject of a series of bootlegs, including 'Legendary Night in Hamburg,' 'A Soundboard Platter' and 'Suspended Animation,' among others. "Whole Lotta Love," a setlist highlight, was transformed into a monstrous 20-minute behemoth.
More From Ultimate Classic Rock