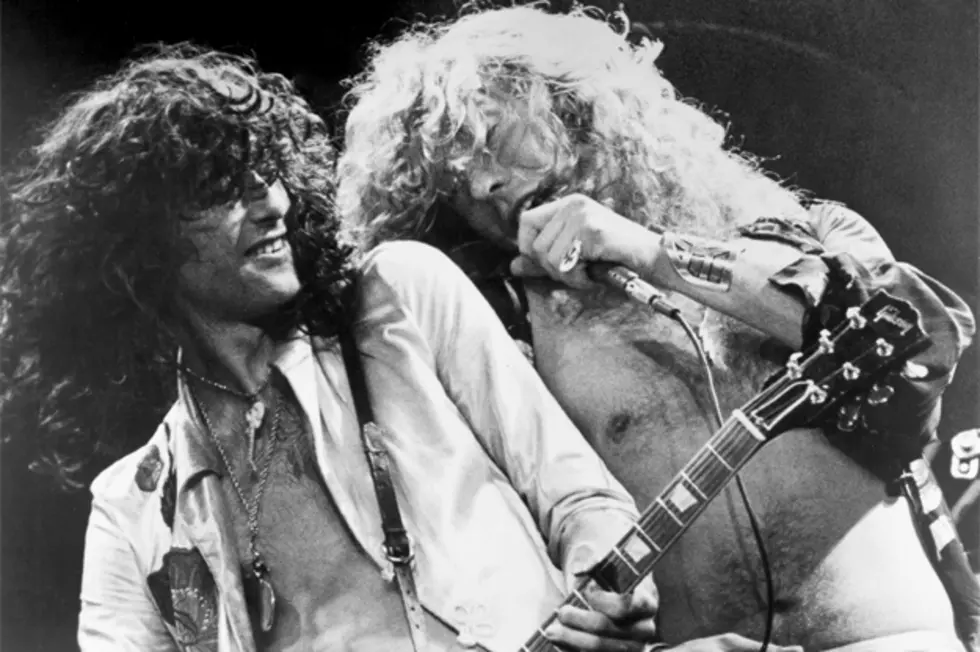 No. 47: 'Good Times Bad Times' – Top 50 Led Zeppelin Songs
Michael Ochs Archives, Getty Images
If you need proof that Led Zeppelin's chemistry was instantaneous, look no further than the No. 47 entry on our Top 50 Led Zeppelin Songs list, 'Good Times Bad Times.'The first song on the band's 1969 self-titled debut — an album recorded when the group was still known as the New Yardbirds; they changed their name before the LP's release — is a perfect distillation of bluesy fuzz and classic rock heft.
Incredibly, Plant was just 20 years old at the time this song was recorded. While he doesn't exhibit his signature primal scream on this song, his angsty delivery is wise beyond its years. When he howls, 'I know what it means to be alone,' he perfectly captures the song's topics: confusion about the opposite sex, teenage apathy, refusal to accept a breakup.
Although 'Good Times Bad Times' didn't set the charts aflame, it certainly hinted that Led Zeppelin was slated for future greatness -- and that's good enough to earn a spot on our list of the Top 50 Led Zeppelin Songs.
More From Ultimate Classic Rock