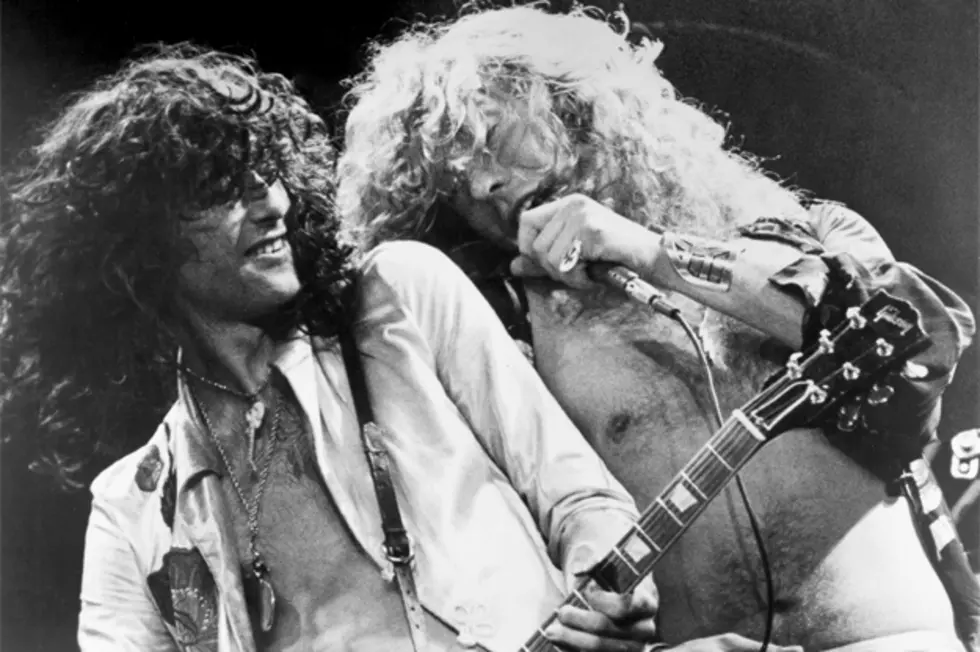 No. 46: 'Ten Years Gone' – Top 50 Led Zeppelin Songs
Michael Ochs Archives, Getty Images
Only on an album as amazing as 'Physical Graffiti' could a composition as impressive as entry No. 46 on our Top 50 Led Zeppelin Songs list, 'Ten Years Gone,' find itself relegated to the corner of people's memories.
Even though this exquisitely layered, emotionally evocative work of art clocks in at more than six and a half minutes, Zeppelin's 1975 double-vinyl masterpiece is also home to three much longer and more famous epics -- each of which we'll talk about in future entries on this countdown.
But first, let's give this one proper time in the sun. Reportedly originally planned as an instrumental track -- you can still hear how well Jimmy Page's guitar figure carries the melody of the song's climactic back half -- 'Ten Years Gone' evolved into something more when Robert Plant added lyrics about a romantic breakup that happened early in his music career.
His words blend the standard regret and nostalgia typically expressed in such songs with a refreshing air of self-confidence and defiance: "Changes fill my time baby, that's alright with me. In the midst I think of you, and how it used to be."
Apparently, his girlfriend at the time declared that the singer needed to focus less on his music and more on her if he wanted the relationship to continue. The choice was obvious. "She's quite content these days, I imagine," Plant stated at the time of the album's release. "She's got a washing machine that works by itself and a little sports car. We wouldn't have anything to say anymore. I could probably relate to her, but she couldn't relate to me. I'd be smiling too much."
More From Ultimate Classic Rock