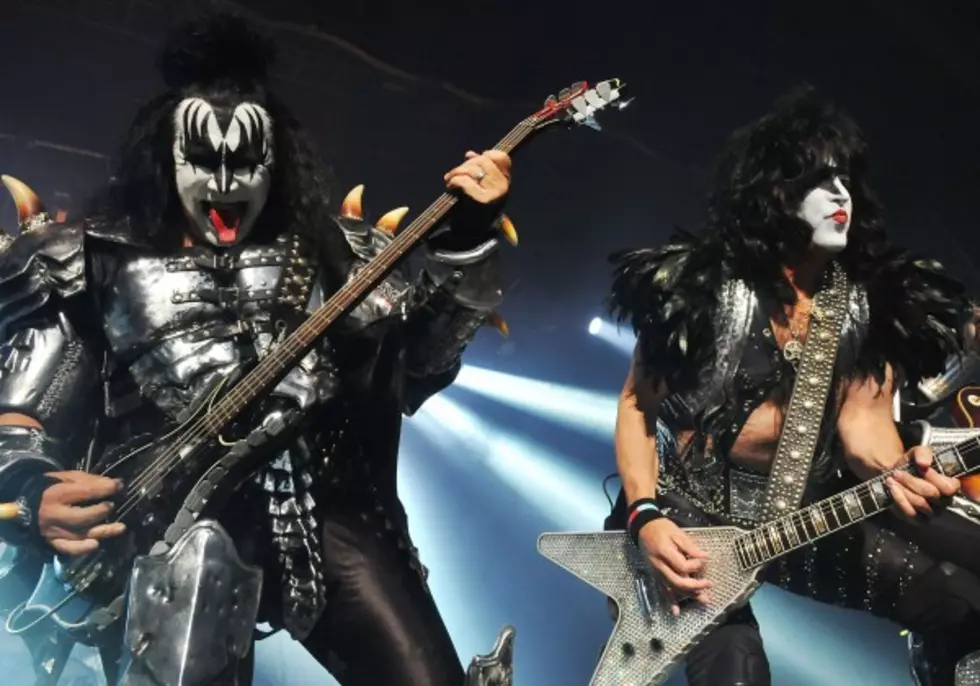 Kiss Announce 2013 Canada Tour
Jim Dyson, Getty Images
Kiss have been called many things throughout their storied career, positive and negative. But even their biggest detractors could never call them lazy. The band has booked a summer tour of Canada.
Brave Words & Bloody Knuckles is reporting that Kiss will spend a month in Canada, playing not just its biggest cities, but also smaller towns, some of which they have never played before. Beginning July 5 in Victoria, British Columbia, the tour will make its way east before ending on Aug. 4 in St. John's, Newfoundland.
On July 20, however, they will make their way back across the border to headline the Rock Fest in Cadott, Wisc. Also on the bill for the four-day festival will be kindred spirits (and occasional touring partners) Motley Crue, Warrant and Whitesnake.
Forty years after their first concert, Kiss will be spending much of 2013 outside of the United States. They will perform 12 shows across Europe from June 1 - 22.
Kiss 2013 Canada Tour Dates
7/5 - Victoria, BC
7/6 - Vancouver, BC
7/8 - Ketowna, BC
7/10 - Lelthbridge, AB
7/12 - Edmonton, AB
7/13 - Calgary, AB
7/14 - Saskatoon, SK
7/16 - Regina, SK
7/17 - Brandon, MB
7/18 - Winnipeg, MB
7/20 - Cadott, Wisc. (Rock Fest)
7/23 - Sudbury, ON
7/25 - Ottawa, ON
7/26 - Toronto, ON
7/27 - London, ON
7/29 - Montreal, Quebec
7/31 - Saint John, NB
8/1 - Halifax, NS
8/3 - St. John's, NFLD
8/4 - St. John's, NFLD
More From Ultimate Classic Rock