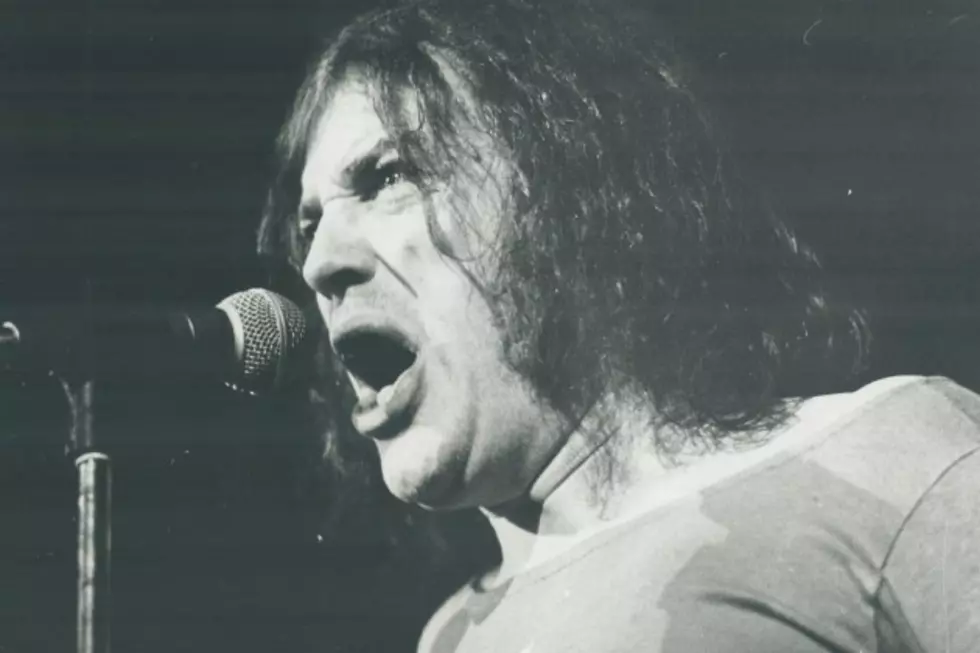 Joe Cocker Dies at Age 70
Ron Bull, Getty Images
Joe Cocker, one of rock music's most distinctive performers, has died of lung cancer. He was 70 years old.
The BBC reports that Cocker's agent, Barrie Marshall, "confirmed that he had died of an undisclosed illness," adding that it "will be impossible to fill the space he leaves in our hearts." But ITV has an official statement from Sony Music: "John Robert Cocker, known to family, friends, his community and fans around the world as Joe Cocker, passed away on Dec. 22, 2014, after a hard fought battle with small cell lung cancer."
He was born on May 20, 1944, in Sheffield, Yorkshire, England, and started his music career in a skiffle band called the Cavaliers in the late '50s. In the mid-'60s he formed the Grease Band, and by 1968 he had a hit with a cover version of the Beatles' 'With a Little Help From My Friends.'
In 1969, he was one of the breakout stars at Woodstock, where the 25-year-old singer's voice and stage mannerisms propelled him to stardom. The following year, he scored his first Top 10 hit, a cover of the Box Tops' 'The Letter.'
He also toured with the 43-piece Mad Dogs & Englishmen revue in 1970, which resulted in his biggest album, a live LP recorded at the Fillmore East that hit No. 2 and went gold. Two albums from 1969 -- his debut, 'With a Little Help From My Friends' (which included guitar by Jimmy Page), and 'Joe Cocker!' -- were also awarded gold records.
Throughout the decade, he hit the Top 40 with several songs, including 'Cry Me a River,' 'High Time We Met,' 'Midnight Rider' and 'You Are So Beautiful,' which reached No. 5.
Cocker's biggest single came in 1982, when 'Up Where We Belong,' a duet with singer-songwriter Jennifer Warnes' from the movie 'An Officer and a Gentleman,' stayed at No. 1 for three weeks. His last Top 40 hit was with 1989's 'When the Night Comes.'
Maybe even more than from his music, Cocker's popularity stemmed from his spastic stage performance, which he said was inspired by Ray Charles' similar movements at the piano. The mannerisms were so identifiable with Cocker that John Belushi once joined him on 'Saturday Night Live,' where they sang 'Feelin' Alright' together.
Cocker was awarded with an Order of the British Empire in 2007 and staged a successful European tour last year. His last show was in London in June. Back in September, Billy Joel announced onstage that Cocker wasn't feeling well. He's survived by his wife, a stepdaughter and two grandchildren.
Other Rockers We've Lost in 2014
More From Ultimate Classic Rock