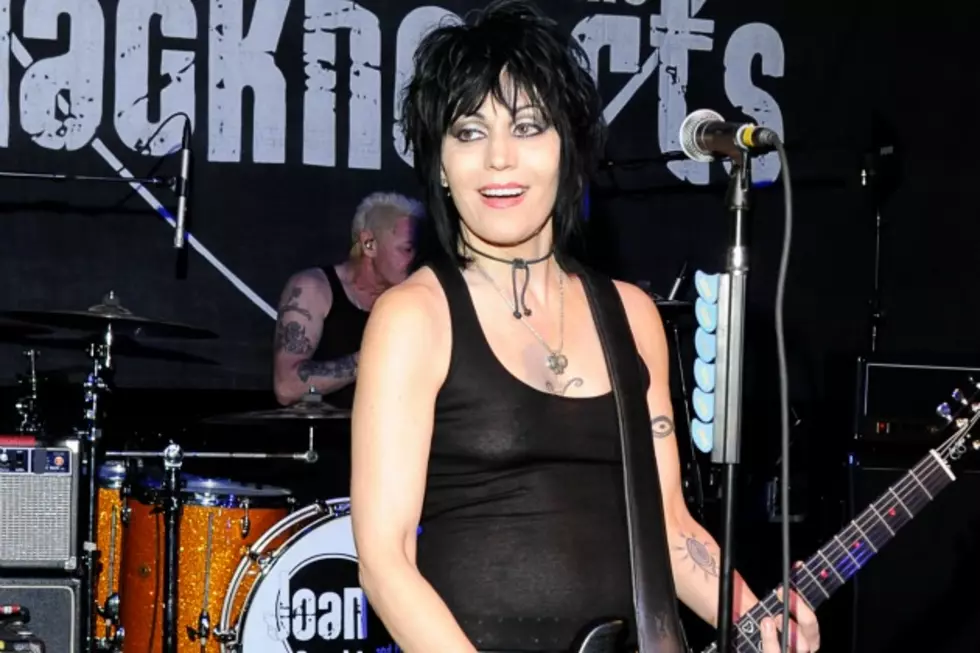 Joan Jett To Release 'Unvarnished'
Dave Kotinsky, Getty Images
Joan Jett will snap a seven-year recording hiatus this fall when she returns with her 14th studio album, 'Unvarnished.'
Currently scheduled for an Oct. 1 release, 'Unvarnished' finds Jett working with her longtime backing band the Blackhearts, as well as special guests including Dave Grohl of the Foo Fighters and Laura Jane Grace of Against Me!. According to Rolling Stone, Jett says the 10-song collection includes "the most autobiographical work she's done."
"I'm in a different part of my life," Jett explained during a recent interview with the Modesto Bee. "The song's aren't all sex, drugs and rock 'n' roll. There comes a time when you have to go through stuff. For me -- this isn't very uplifting -- but I call it the decade of death, losing people, companion animals very close to me, my parents, really heavy things."
The new album, Jett's first batch of new material since releasing 'Sinner' in 2006, will reportedly include a song inspired by the death of her parents, as well as material prompted by "topics including the victims of Hurricane Sandy and the modern tendency to overshare online." As she put it in a statement quoted in the Rolling Stone article, "It's a real band album. Everybody was involved."
Fans can look forward to a sneak peek at the new songs when Jett and the Blackhearts make an appearance on 'Jimmy Kimmel Live!' on Aug. 8, during which they're scheduled to perform the leadoff single from 'Unvarnished,' titled 'Any Weather.'
More From Ultimate Classic Rock