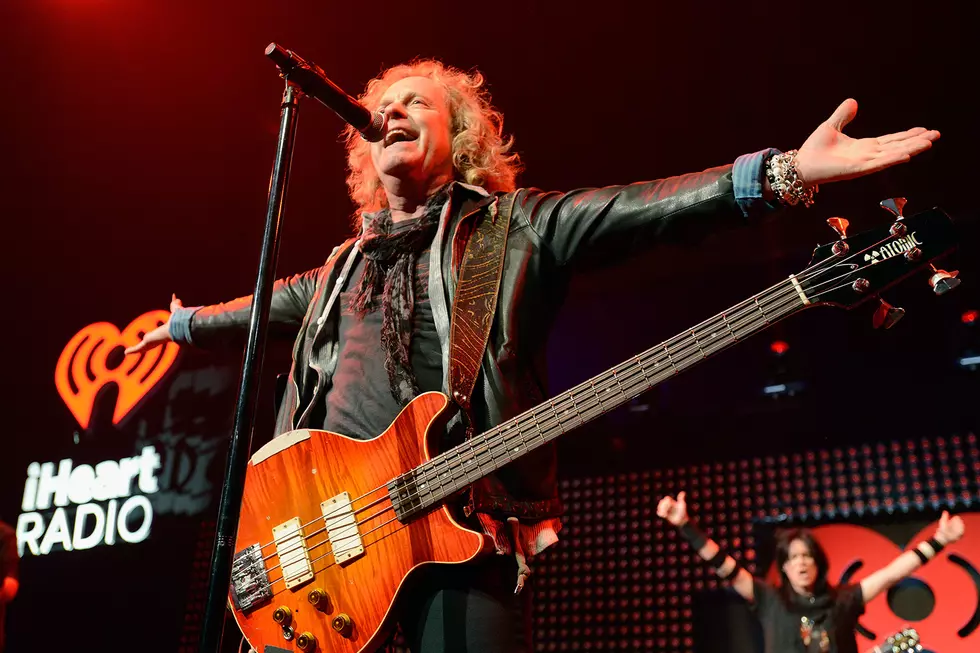 Night Ranger Shows Postponed After Jack Blades Taken to Hospital
Tim Mosenfelder, Getty Images
Night Ranger rescheduled three shows on their current tour after their singer and bassist Jack Blades suffered a health emergency.
While no details were revealed, the band said he'd been taken to the hospital, derailing the last concerts of their March road trip.
"First and foremost, we want to apologize to the fans," Night Ranger commented in a statement. "You guys know better than anyone we don't take this lightly. Earlier this afternoon Jack was admitted to the hospital. He is in good hands, but on the advice of medical staff, we will not be able to perform any of our next three shows which are tonight [March 23] in Anaheim, Calif., tomorrow night (3/24) in Ivins, Utah, and Saturday night (3/25) in Stateline, Nev.
"We have to prioritize Jack's health and safety, and we cannot thank you enough for your understanding. This is not the message we wanted to be sending, and we cannot wait to rock with all of you again soon. We will keep you updated as we know more."
The rescheduled dates are Oct 25, 26 and 27, respectively, with full details to be sent to ticketholders "as soon as possible." Night Ranger is set to return to the road on April 4, with dates every month until October.
Their latest album, ATBPO, was released in 2021, after being written and recorded in lockdown conditions. "I think because of the fact that we couldn't get together, we really wanted to make this album have a groove to it," Blades told UCR at the time. "So everybody focused 110% on that idea of a groove happening. Because of that, I think this album has a better groove than some of our other records."
Top 100 '80s Rock Albums
UCR takes a chronological look at the 100 best rock albums of the '80s.
More From Ultimate Classic Rock