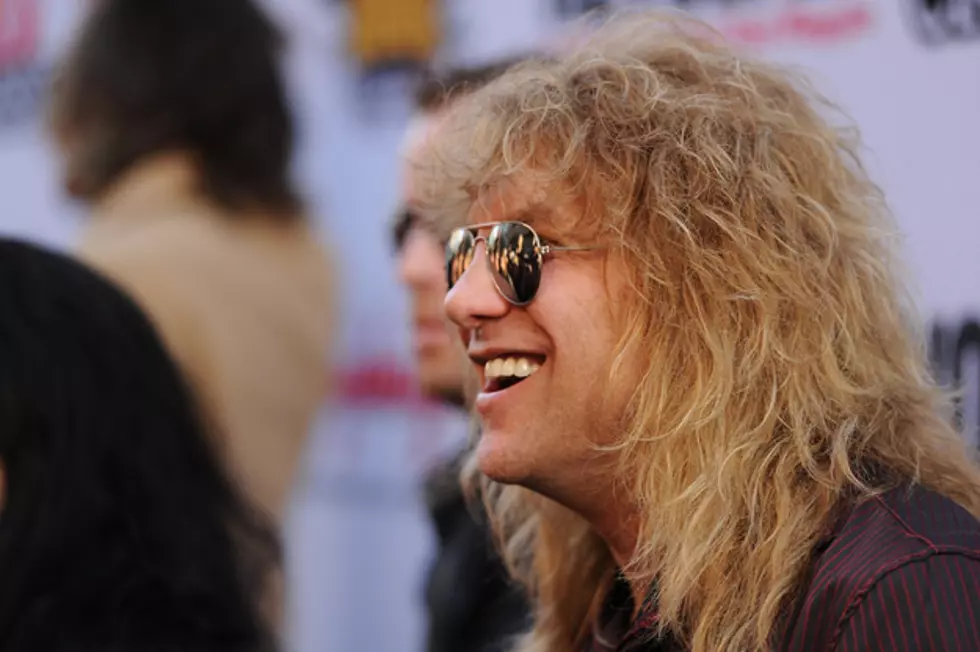 Former Guns N' Roses Drummer Steven Adler Returns To 'Celebrity Rehab' For a Second Season
The fifth season of VH1's 'Celebrity Rehab with Dr. Drew' has been officially announced, and former Guns N' Roses drummer Steven Adler will return for a second attempt at sobriety. The show premieres Sunday, June 26 at 9PM ET.
Adler previously appeared on the show's second season, in 2008, as well as the spin-off 'Sober House' the following year. Other cast members joining him for the new season of 'Rehab' include Lindsay Lohan's father Michael Lohan, actress Sean Young and former baseball star Dwight 'Doc' Gooden.
Talking with the 'Jewish Chronicle,' Adler spoke about the special bond that the original five members of Guns N' Roses shared and says that "no matter how much (expletive) there's been all these years, there's one thing that Axl and his lawyers can never take away, and that's that we were five brothers who achieved the goals we had since before we were teenagers."
Adler went on to say that "it's a shame that Axl and Slash won't talk. Every day they don't talk is a day that magic isn't being created. Even if we just did one tour, one record, one song together — the gods want to hear it."
More From Ultimate Classic Rock