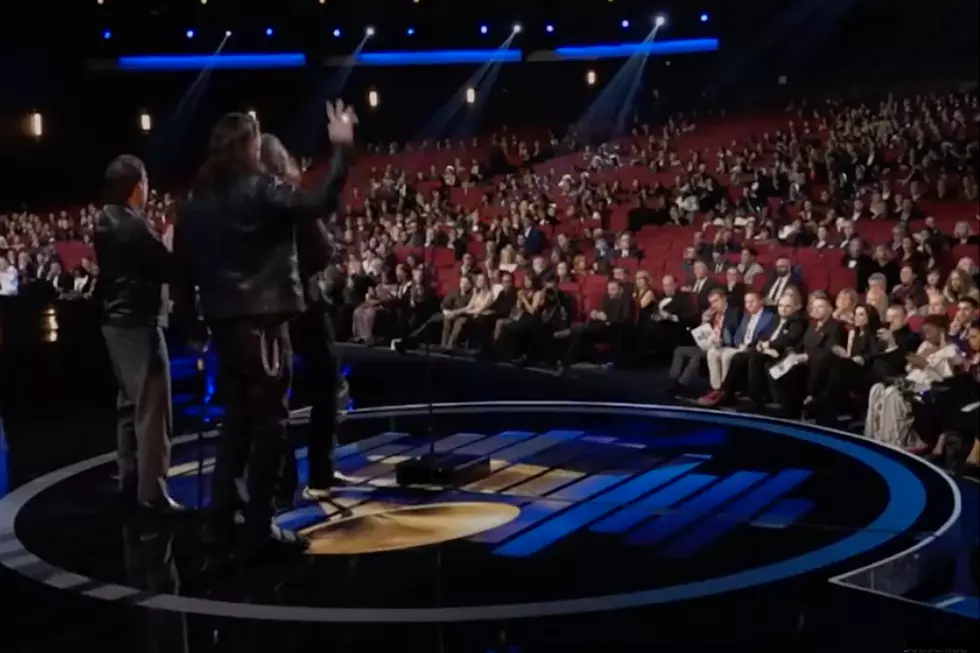 How the 2019 Grammy Awards Basically Ignored Rock and Metal
YouTube
It certainly wasn't rock music's biggest night. And not just because the genre was shut out of the major categories at the 2019 Grammy Awards. Rockers were scarcely part of the broadcast at all.
All but one of the categories with rock-band nominations was presented during the pre-show portion of the program. The Red Hot Chili Peppers were the only rock band featured on the main program, and they performed in tandem with Post Malone. Neither Pantera's Vinnie Paul nor Pegi Young were mentioned during the in-memoriam tribute video.
At that point, the evening had already basically become a wash.
Bob Dylan's Trouble No More: The Bootleg Series Vol. 13 / 1979-1981 (Deluxe Edition) fell in the best album notes category. The soundtrack to NBC's live telecast of Jesus Christ Superstar, which featured a guest turn by Alice Cooper, didn't win either.
Even the good news for rock arrived with an asterisk, it seemed.
High on Fire were victorious in the best metal performance category, claiming their first Grammy in the midst of a two-decade long career. Images like the one at top, however, show a largely empty theater, since the honor was announced during the afternoon's stream-only Grammy Awards Premiere Ceremony. Greta Van Fleet also earned best rock album earlier in the day, but the production misfired by playing AC/DC's "Back in Black" after the announcement was made.
Watch the Grammys Play AC/DC Instead of Greta Van Fleet
The news wasn't all bad. Greta Van Fleet took home the album of the year award, the late Chris Cornell won in the best rock performance category, and Sting claimed the best reggae album trophy for his collaboration with Shaggy. But that hardly made up for how poorly things ended up going for rock music.
Unfortunately, in some respects, being ignored was really nothing new. Several earlier notables have been left off in-memoriam tributes in years past, including Jeff Hanneman of Slayer and Paul Gray of Slipknot. Vinnie Paul was listed, along with others who died, on the Grammys website.
14 Acts Who Ought to Be Nominated
More From Ultimate Classic Rock