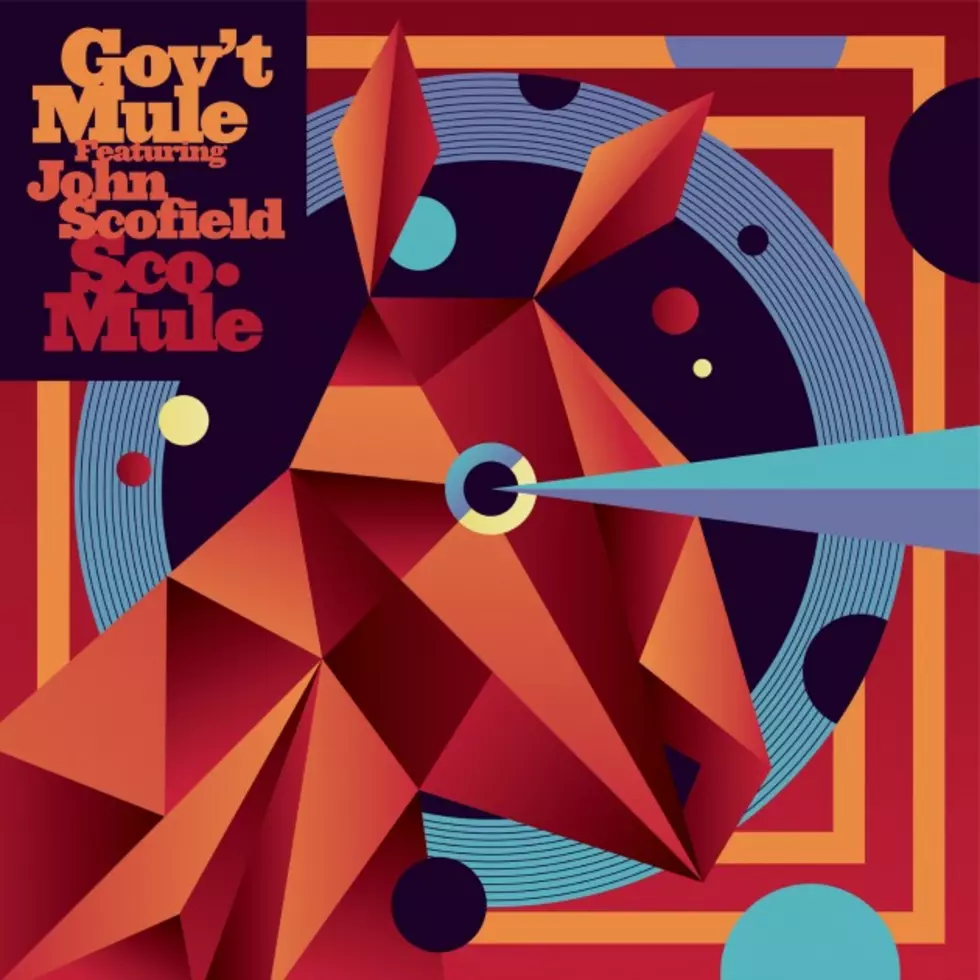 Gov't Mule Unveil Cover Art for 'Sco-Mule' Album – Exclusive Look
Gov't Mule
Gov't Mule's ongoing 20th anniversary celebration will include a series of special archival live releases -- including the long-awaited official release of 'Sco-Mule,' a recording of the band's 1999 concerts with guitarist John Scofield.
The double album, due in January, comes in the midst of a flurry of Mule activity that should find fans shelling out for a stack of new and from-the-vaults recordings. First on the calendar is 'Stoned Side of the Mule: Volume 1,' a collection of seven Rolling Stones covers scheduled to be released as part of Record Store Day's Black Friday on Nov. 28. Recorded on Halloween 2009 at the Tower Theatre in Philadelphia, 'Stoned Side' is coming out on limited edition vinyl.
Next, as previously reported, comes 'Dark Side of the Mule,' a 90-minute set of Pink Floyd covers recorded Halloween 2008 at the Orpheum Theatre in Boston. That collection, due Dec. 15, will be available in several versions: standard single-disc, deluxe three-CD/one-DVD set and a two-LP vinyl edition.
Finally, early 2015 will bring 'Dub Side of the Mule,' a 2006 recording of a reggae set performed with Toots from Toots and the Maytals, as well as 'Sco-Mule.' The latter delivers three hours of instrumental performances captured roughly a year before Mule bassist Allen Woody's death, and an official release has been on fans' wish lists for years. Although they'll have to wait a few more weeks to get their hands on the double-disc collection (available on CD and LP), we can all see the cover now, making its debut right here in this post. For pre-orders and more information about all things Gov't Mule, visit the band's website.
Warren Haynes Talks About the Allman Brothers
More From Ultimate Classic Rock