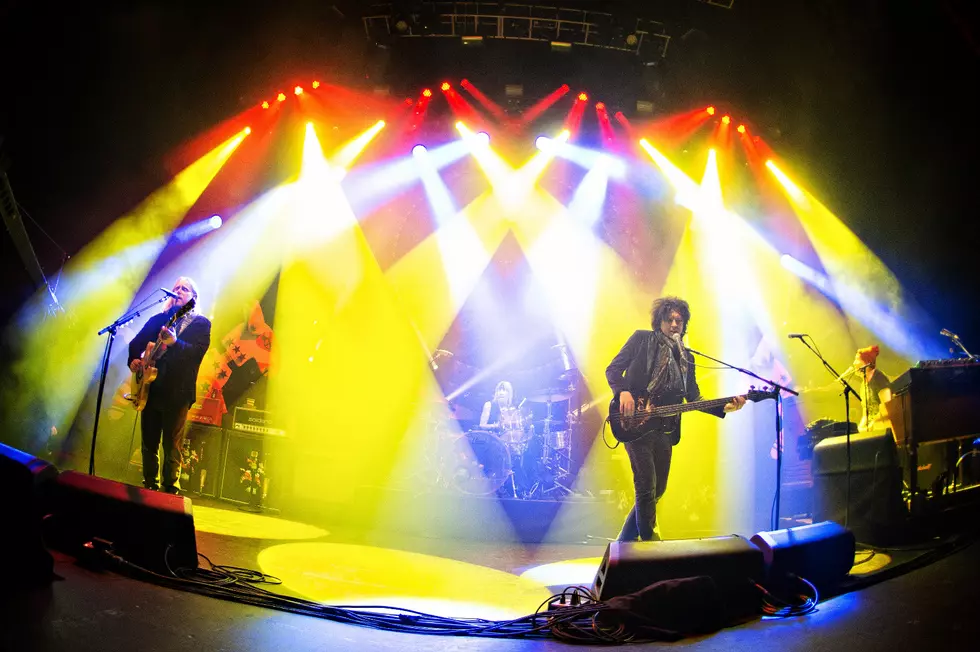 Watch New Live Version of Gov't Mule's 'The Man I Want to Be': Exclusive Premiere
Geoff Tischman
Fans have learned to expect the unexpected from a Gov't Mule show. With set lists that pull from a catalog of more than 300 songs, each night delivers a new and distinctive experience.
After nearly two years on the road touring in support of Revolution Come ... Revolution Go, the band is commemorating the trek with the upcoming June 28 release of Bring on the Music - Live at the Capitol Theatre.
You can watch an exclusive premiere of "The Man I Want to Be" from the set below. The song "captures the electric gospel soul side of Gov't Mule," says frontman Warren Haynes. It also bottles the weary feelings and emotional struggles that come with being on the road and away from home for months at a time.
"It's not an easy career choice, really, to do what we do and do it for decades is a lot of being away from home," Haynes told UCR in 2017. "[There's] a lot of sacrifices and a lot of just taking the bad with the good, and I guess life in general is that. My life is just portrayed in a different way. We take the old-school approach of touring and taking the music to the people, and the payoff we always say is walking onstage and performing in front of a beautiful audience. The hard work is the traveling, sleeping in hotels, being away from your family, eating crappy food in the middle of the night -- all of that stuff is kind of what you get paid for."
Photographer and director Danny Clinch was at the helm for a nine-camera shoot at the Capitol Theatre in Port Chester, N.Y., and filmed two nights in April during the band's 2018 tour for Bring on the Music.
The upcoming set, which features more than five hours of music, is available in a variety of configurations that include a full-length concert, band interviews and behind-the-scene footage. The DVD and CD contain completely different track listings, as well as additional bonus content. Click here for information on the packages. You can watch a trailer for Bring on the Music below.
Now on the road playing overseas dates, Gov't Mule will be back in the States this summer for a full slate of shows, including back-to-back headlining performances at the annual Mountain Jam festival in Bethel Woods, N.Y., on June 14 and June 15, and a return engagement at Red Rocks in Morrison, Col., on Aug. 18.
Top 25 Southern Rock Albums
You Think You Know Lynyrd Skynyrd?
More From Ultimate Classic Rock