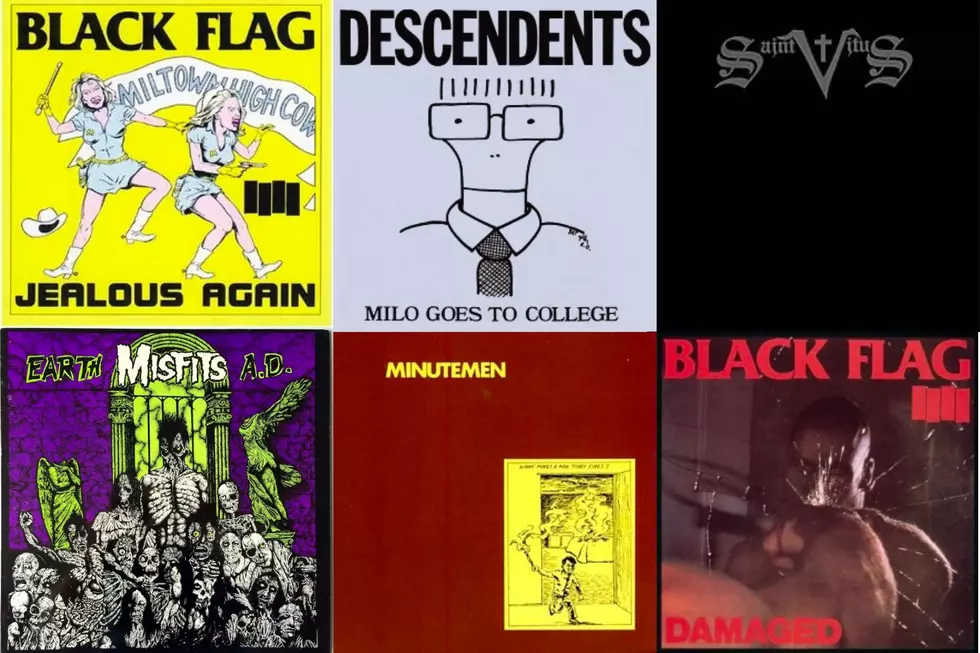 Punk Producer Glen 'Spot' Lockett Dead at 72
UCR
Glen "SPOT" Lockett, producer for the iconic hardcore punk label SST Records, died on March 4 at the age of 72 after a long illness, his former colleague Joe Carducci confirmed.
Born in Los Angeles, Lockett became a jazz guitarist before transferring his interests to hardcore punk. He was a co-founder of Panic, the band that became Black Flag, and was for many years the in-house producer and engineer for SST, the independent label band leader Gregg Gin formed in 1978. His production credits extended to over 100 releases, including material by Black Flag, Husker Du, Descendents, Misfits, Minutemen and others.
In a Facebook post, Carducci described Lockett as "an architect of the natural approach to recording a band in the punk era," adding that he'd taken "the primacy of live jazz playing into recording bands against prevailing attempts to soften or industrialize a back-to-basics arts movement in sound." He continued: "When approaching the mixing board SPOT would assume an Elvis-like stance and then gesturing toward all the knobs he would say in a Louis Armstrong-like voice, 'This is going to be gelatinous!'"
Lockett was also an author and photographer, while continuing to play guitar. In 2015 he recalled to Huck magazine how he'd learned an important lesson from a musician who was less technically adept than him, but had an impressive amount of feel. "I always knew that feel was as important as technique," he said, "but, thanks to a guitarist whose name I don't remember, I also discovered that no matter how good you are or how much you know, you can always learn something from someone who doesn't know near as much as you do."
Carducci reported that Lockett had been hoping for a lung transplant to address his fibrosis issues, but he'd suffered a stroke three months ago and had been bedridden, unable to speak. "In recent weeks," he concluded, "I read off lists of the names of his well-wishers to him and SPOT nodded at the mentions of his friends from around the country and the world."
In Memoriam: 2023 Deaths
A look at those we've lost
More From Ultimate Classic Rock