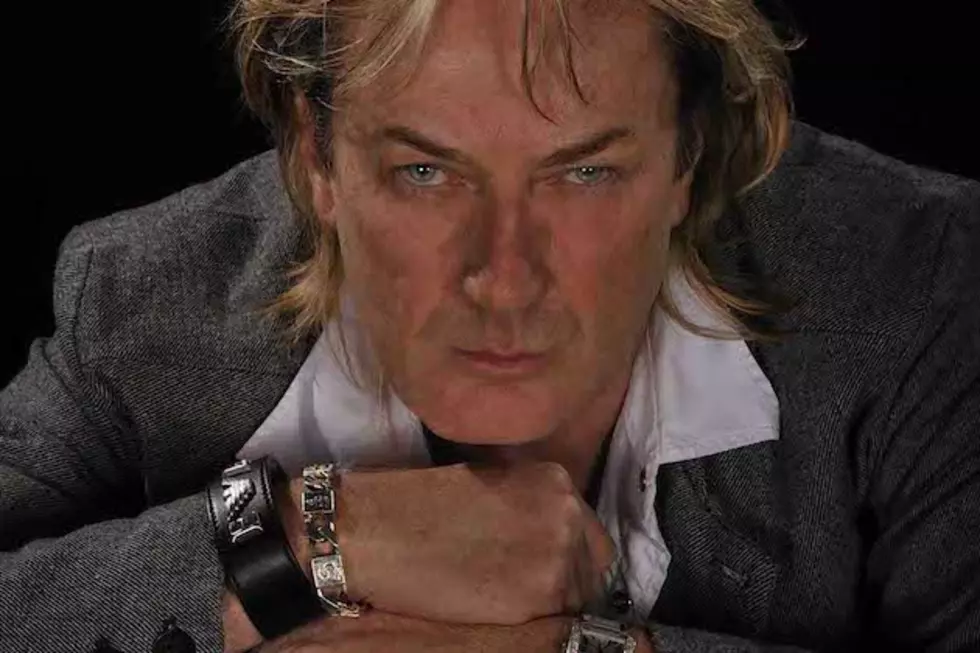 Exclusive: Geoff Downes On Yes' New Album With Roy Thomas Baker: 'It's Been Very Refreshing'
Michael Inns
The ever-busy Geoff Downes has just completed work on a new album with Asia, even as he begins recording another with Yes. Significant changes mark both projects, as the keyboardist moves forward without key collaborators in guitarist Steve Howe and producer Trevor Horn.
Downes' relationship with Horn goes back to their days in the Buggles, but both of his previous albums with Yes (the 'Drama' project in 1980, and 'Fly From Here' in 2011) also included Horn as producer. Fast forward to Yes' forthcoming studio effort, their first since 'Fly From Here,' and Horn has been replaced by Roy Thomas Baker -- of Queen and early Steve Perry-era Journey fame.
Downes says collaborating with a new voice in the room has worked in Yes' favor: "It's been very refreshing, actually," Downes tells Ultimate Classic Rock. "I think that Roy Thomas Baker, obviously, has an amazing reputation for recording bands."
Meanwhile, Yes continues with Howe, who had earlier co-founded Asia while on a hiatus from that legendary prog outfit in the '80s. The two resume items combined in 2006 when the original lineup of Asia reformed, and Howe had been recording and touring with both bands ever since. He finally left Asia early last year, replaced by Sam Coulson -- a guitar prodigy recommended by Mr. Big's Paul Gilbert. The first recordings from this new lineup of Asia, titled 'Gravitas,' are due in March.
Despite Howe's departure, Downes says the guitarist remains interested in his old band. Even during the on-going Yes sessions with Baker, Downes says he kept Howe updated on their progress with 'Gravitas.'
"He's obviously interested in what's happening in Asia, because he's had a big part in that as well," Downes says. "He'll ask what's going on, and I'll let him know. I think the reason that he didn't want to do it anymore was simply because he couldn't. Besides Yes and Asia, he was doing a lot of solo material, and he has the solo tours. He'll go out with a three-piece, as well. I think he felt it was just too much for him. He just wasn't able to take any time at all off. Something had to give."
Downes says Yes' new album this time will also include significant contributions from frontman Jon Davison, who took over for Benoit David in 2012. "It's been good having Jon involved in the writing process," Downes says. "That's made a big difference, and enabled us to tackle more original material."
David sang on 'Fly From Here,' but did not participate in the songwriting sessions for that album, which was built around a leftover song-suite from the 'Drama' era.
"Jon's really been very much involved, and I think that's very important," Downes adds. "You want to have the vocalist, in many ways, sort of embedded in the music. So, I think it's working out this time. With Ben, there wasn't any major contributions to the writing of the last album. He was very much singing someone else's songs. In this incarnation of Yes, Jon's been chipping in with the material."
You can read more of the interview with Geoff Downes at Something Else.
More From Ultimate Classic Rock